Mold Removal in Northeast Reno, NV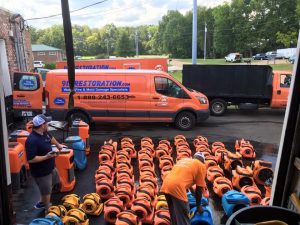 If you have a mold infestation in your residential or commercial property, don't waste time in pursuing mold removal services from a certified contractor. Mold eats away at any organic material it comes across. If there's an infestation in your home, mold will destroy your walls, floors, ceilings, and wallpaper. It will contaminate your carpet. And if left for too long without mold decontamination, the infestation can wreak havoc on your health. Fortunately, if you need mold removal in Northeast Reno or nearby communities, you have true experts right next door.
Our IICRC-certified technicians hold themselves to the highest standards of professional mold decontamination. They are highly trained in everything from mold inspection to damage repairs. Just as important, they see you first and foremost as a neighbor in need. When you call 911 Restoration, you can count on clear communication, affordable costs, and comprehensive service. 
What Are Some Causes Of Mold?
In areas like Northeast Reno, flooding and snowstorms cause water to seep into homes and businesses. The result is countless damp surfaces available for mold spores to land and create full-blown mold colonies. When you wipe down mold using household cleaners, you are unlikely to get rid of the infestation completely. Not to mention, you still have spores in the air, ready to land on a new damp surface and start all over again.
911 Restoration of Reno helps you get rid of the infestation for good with structural drying to make your property inhospitable for mold. The technicians provide a complete mold inspection to make sure every colony has been found and destroyed. They even repair compromised materials.
No matter what type of mold has taken over your home or business, you have the best possible ally in 911 Restoration of Reno. Call now for expert service and real solutions.
Certified Mold Remediation In Northeast Reno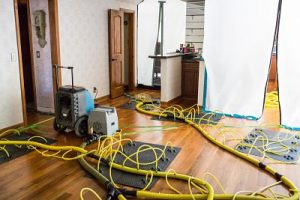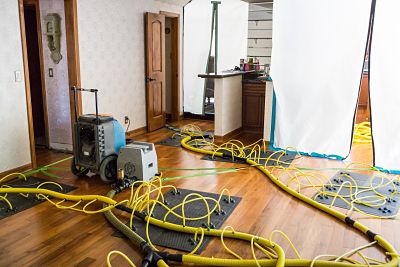 Why is it so important to work with a certified mold removal contractor?
IICRC-certified mold remediation technicians have undergone extensive training to provide the best possible service. Their knowledge extends well beyond basic mold removal. Certified professionals have a full understanding of how mold behaves, where it grows, and how to find it. They can recognize the signs of a hidden infestation, and you can trust that if you have mold, their mold inspection will uncover it.
It's also important to note that there are more than 100,000 species of mold. Different varieties present different risks to you and your property. They also may require different approaches. A certified mold cleanup crew is well-versed in safe and effective mold decontamination. Once they know what kind of infestation they're dealing with, you can be sure their expert methods guarantee complete mold removal.
Our mold remediation specialists are also trained in structural drying and damage repairs. Their goal is to not simply "get rid of mold," but to leave you with a work or living space that feels as clean and beautiful as it did the day you first moved in. This means going above and beyond basic mold removal to repair anything mold has destroyed and take preventative measures against future growth.
In the right hands, today's infestation could be tomorrow's Fresh Start. For full-service mold cleanup in Northeast Reno, call 911 Restoration today.
The Cost Of Living In A Mold-Infested Space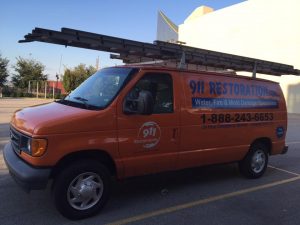 If you're like a lot of property owners, your first question about mold cleanup is: "What is the cost of mold removal?"
We work with you to keep costs low and to help you get any coverage your insurance provider owes you. That said, the much more pressing question is: "What is the cost of living in a mold-infested house or business?" It can be both steep and irreversible.
If too much time passes without mold remediation, the surfaces and structures of your property will begin to decompose under the destructive force of mold. Plus, mold poses a variety of health risks. From allergenic mold which can cause asthma to toxigenic black mold that may cause heart problems, you cannot afford to wait on mold decontamination.
Mold Remediation With A Fresh Start
The truth is, if you put off mold cleanup today, you're still going to have to handle it later. The best way to save money is to call 911 Restoration of Reno right now. The friendly mold removal technicians do all they can to keep costs low, and the sooner they get to work, the fewer damages you'll have to deal with later. Plus, a professional mold inspection can ensure every colony on your property has been found and eliminated.
Mold remediation may feel like a huge undertaking, but 911 Restoration keeps it simple for you. All you have to do is call.
911 Restoration is located at 4583 Longley Lane #4 Reno, NV 89502. Give us a call 24 hours a day at (775) 419-0116.
Servicing the cities of Downtown Reno, Fernley, Midtown Reno, Northeast Reno, Northwest Reno, Reno, Riverwalk District, Sparks, Sun Valley, West Reno, and the surrounding areas.