Sanitization and Disinfection Services in Reno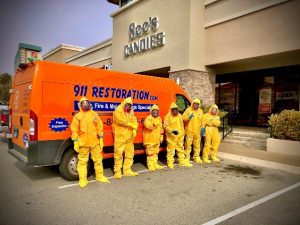 With each passing day, the battle against coronavirus grows more intense. There is no denying it: this is a resilient and highly contagious virus. The entire Reno community must work together to take extreme measures against coronavirus spread. Do not underestimate the threat we face in Nevada and throughout the United States. We do not need to panic, but we must be vigilant. Call us at 775-419-0116 for a free visual inspection.

While many who suffer from a coronavirus infection do recover, this pandemic may be deadly for certain populations. The most vulnerable members of our community include those who are elderly or immunocompromised. Do not assume everyone you come into contact with will survive exposure to the virus. You never know what underlying health conditions an individual may have or whether they live with a high-risk individual.
It is also important to note that those who carry coronavirus may not exhibit symptoms for as many as 14 days. Nevertheless, asymptomatic carriers can still spread the virus. This is why leading organizations like the Centers for Disease Control strongly recommend social distancing. You should also observe stringent personal hygiene practices, including frequent hand washing.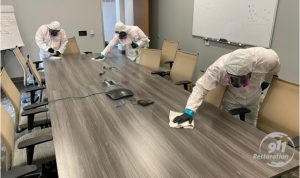 If you are a property owner, maintain a strict and rigorous sanitization and disinfection schedule. Research suggests that coronavirus remains viable on varying surfaces from several hours to a few days. If you are a homeowner, be mindful of how frequently members of your household go out into the public. Each time a family member leaves your property, they risk exposure to coronavirus and may bring the virus home with them. Deep cleaning is especially important if someone in your home is at higher risk for severe infection.
Commercial property owners carry a significant burden at this time. Whether you own a retail store, office building, or any other facility, you cannot control the hygiene and social practices of those who enter your space. For the sake of yourself, your staff, and your customers, assume your property has been exposed to coronavirus. Thorough sanitization is the most effective way to offer your clients peace of mind in these times of high anxiety.
For added reassurance, reach out to 911 Restoration of Reno at 775-419-0116 for professional disinfection services. We provide expert sanitization in Reno and throughout the wider region. Our team does it all, including office deep cleaning, disinfection for large facilities, and even residential sanitization. There is no property too big or too small. Our crew is trained in all CDC and EPA protocols. They are also compassionate and empathetic. Our technicians understand how high the stakes are at a time like this, and they work diligently to provide comprehensive service and peace of mind.
Reno has always been tough. We at 911 Restoration know our community will find our way through this pandemic and on to a Fresh Start. If we can help you in the meantime, call us for disinfection and sanitization services in Reno and beyond. You can contact at all hours of the day and we will always answer the phone. Please contact us at 775-419-0116.