Water Damage Restoration in Fallon, NV
Water damage in Fallon, NV can happen anytime. And when it does, you need an emergency water damage restoration company in Fallon to respond quickly and effectively. That's where 911 Restoration of Reno comes in!
Trusted Water Damage Restoration Services in Fallon, NV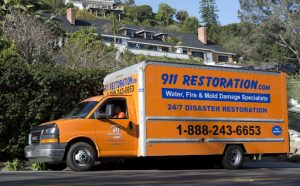 911 Restoration of Reno is a certified restoration company that specializes in delivering quick, efficient, and reliable service. We understand the importance of getting your life back to normal as quickly as possible, and we're here to help you with a Fresh Start!
When you experience a water or fire damage emergency in your Fallon, NV home or business, it can feel like the end of the world. Fortunately, 911 Restoration of Reno is here to help you pick up the pieces and start fresh. We specialize in water damage restoration, fire damage restoration, and mold removal. Not only that but we're equipped to handle any size disaster.
Full-Service Restoration Company in Fallon, NV
At 911 Restoration of Reno, we offer a Fresh Start with our comprehensive selection of property damage restoration services, including but not limited to:
Whether you're a Nevada homeowner or business owner, 911 Restoration is your Fresh Start! We'll communicate with you throughout the entire process, help answer questions related to insurance, and restore your property to its pre-damaged condition. One of our IICRC-certified teams is dispatched within 45 minutes of your call! Contact us today, and one of our friendly representatives will assist you in finding the nearest location in Fallon, NV.
Disasters Can Happen At Any Time – We're Available 24/7/365!
We understand that disasters don't just happen during business hours. That's why we're available 24/7/365 to take your call and dispatch our certified technicians to your property within 45 minutes. We're dedicated to providing quick, efficient, and reliable service when you need it most. We'll work tirelessly to restore your property to its pre-loss condition.
Our knowledgeable staff will walk you through every step of the process. We know how difficult it is to manage resources during a disaster, and we're here.
If you're looking for a certified water damage restoration company that cares about you and your property, look no further than 911 Restoration of Reno. Call us today for a free assessment.
Certified Water Restoration Professionals In Fallon, NV
If you're looking for a professional restoration company that can help you with water damage, fire damage, or any other type of damage, you should look for an IICRC-certified professional. Our experts have been certified by the Institute of Inspection, Cleaning, and Restoration Certification (IICRC) to provide restoration services. The IICRC is a leading authority on restoration and has set the standards for the industry. When you work with 911 Restoration of Reno, you can be confident that you're getting the best possible service in [location] from certified restoration professionals.
If you're in need of water damage restoration services, be sure to call us today for a Fresh Start!
Serving the communities of Downtown Reno,NV, Fernley,NV, Midtown Reno,NV, Northeast Reno,NV, Northwest Reno,NV, Reno,NV, Riverwalk District, Sparks,NV, Sun Valley,NV, West Reno,NV, Fallon,NV, Cold Springs,NV, Lockwood,NV, Spanish Springs,NV, Virginia City,NV, Susanville, CA, McMarran, NV, and the surrounding areas.