Water Damage Restoration in Northwest Reno
Despite the semi-arid climate in Northwest Reno, homes and businesses are still susceptible to becoming affected by water damage.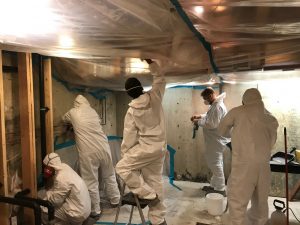 Water can invade your property by way of a pipe burst, leaking air conditioning unit, or toilet overflow, all issues that the technicians at 911 Restoration of Reno are prepared to tackle at any given moment.
The Reno office is open 24/7/365, where repair techs are waiting around the clock to respond to your water emergency. They guarantee to arrive at your door within 45 minutes of receiving your call and will implement same-day, water extraction services.
It is important to us that all of our customers feel safe when we arrive at their home or business, which is why we are licensed, bonded, and insured for your protection.
911 Restoration of Reno has also earned their IICRC certification and are backed by the Institute of Inspection, Cleaning, and Restoration. Our credentials make us a trustworthy source of both residential and commercial restoration services to the entire Northwest Reno community.
Whether you are experiencing a pipe burst emergency or a ceiling leak, the professionals are ready to conduct water damage restoration in Northwest Reno. So, call 911 Restoration right away to receive help from repair workers who care and understand your needs.
Emergency Flood Cleanup Services
Flood damage restoration requires immediate water extraction services to immediately get the bulk of the water out of the property.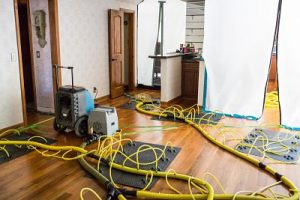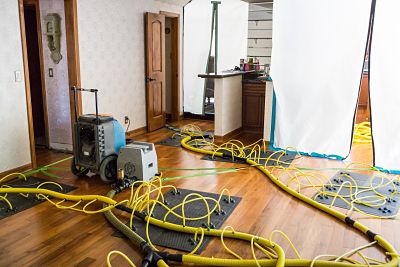 It is crucial to remove the floodwater quickly. Otherwise, you may find yourself dealing with a host of more costly residual problems, including water damage to wood structures in the home, the appearance of mold, and rust formation on metal surfaces and belongings.
To prevent these water damage problems, 911 Restoration of Reno guarantees same-day water extraction services, no matter what time you call the office.
Since 911 Restoration of Reno is locally owned and operated, we understand that pipe bursts typically happen in the night, when temperatures are the coldest. If this is the case for you, there is no reason to wait for help when you know that our repair workers are standing by. Even if it is the middle of the night, we will stick to our 45-minute arrival time so that we can begin flood cleanup procedures.
Customers can count on us for the emergency cleaning up of water flooding your residential or commercial property, so call 911 Restoration when you need water extraction in Northwest Reno today!
Mold And Water Remediation In Reno
There are areas of your property that are most likely to become impacted by water damage and mold and, unfortunately, there are usually the areas that you do not observe regularly.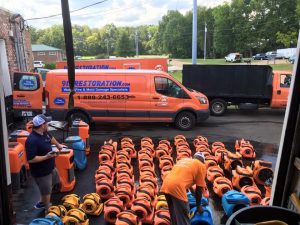 Without frequent maintenance, water damage and seep into your attic, crawlspace, air ducts, and drywall, creating the perfect breeding ground for mold, even more so during the summer.
When the hot summer sun beats down on your property, the structure absorbs that heat and creates humidity from the leak or flood damage. This damp, warm environment can spawn a mold colony in a matter of days and, most likely, it won't be discovered until the circumstances become severe.
The best way to stay on top of a potential mold invasion is by having 911 Restoration of Reno issue you a free mold inspection. They will check for hazardous mold in your house or business and begin the process of cleaning mold on drywall and other surfaces.
Call 911 Restoration of Reno if you have any suspicion that you may have water or mold damage and the highly trained technicians will do whatever it takes to give you a Fresh Start!
Servicing the cities of Downtown Reno, Fernley, Midtown Reno, Northeast Reno, Northwest Reno, Reno, Riverwalk District, Sparks, Sun Valley, West Reno, and the surrounding areas.