Water Damage in Reno, Nevada
911 Restoration of Reno
There is nothing more disheartening than seeing your beloved property destroyed, whether by fire, water, mold, flood damage, or natural disaster. If you need any form of damage restoration, 911 Restoration of Reno is here to provide 24/7/365 emergency service and full-service property restoration in Nevada. Reach out to our certified technicians any time of the day or night, any day of the year, and an expert team will be at your door in 45 minutes or less, guaranteed. Call us at (775) 419-0116 and allow us to offer you a free visual inspection.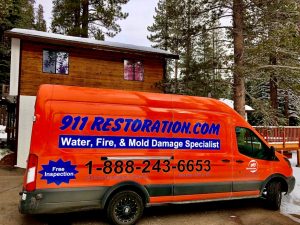 If you need water damage restoration, fire damage restoration, sewage backup and removal, mold remediation, or any other form of disaster restoration, the staff at 911 Restoration of Reno has been trained extensively and every technician is certified in all aspects of residential and commercial property restoration. Whatever plagues your property, this crew removes the problem, eliminates the cause, and handles all structural and surface repairs to leave you with a Fresh Start.
Full-Service Restoration Company in Reno
At 911 Restoration of Reno, we offer a Fresh Start with our comprehensive selection of property damage restoration services, including but not limited to:
Whether you're a Nevada homeowner or business owner, 911 Restoration of Reno is your Fresh Start! We'll communicate with you throughout the entire process, help answer questions related to insurance, and restore your property to its pre-damaged condition. One of our IICRC-certified teams is dispatched within 45 minutes of your call! Contact us today, and one of our friendly representatives will assist you in finding the nearest location.
We work with all types of insurance and provide a free insurance consultation so you know exactly which services your provider will cover before cleanup even begins. A staff member will be happy to help you with inventory and loss itemization, they'll file a claim on your behalf, and they'll bill your provider directly. 
We are licensed, insured, and bonded. In any disaster, we provide a free visual inspection for property owners, and the compassionate crew is always available to answer any questions you have about the restoration process.
No matter what you're going through, we can promise you this: every disaster is an opportunity to rebuild, stronger and better than ever. For fire damage, mold contamination, sewage backups, natural disasters, and water damage repair in Reno, Carson City, Dayton, Tahoe, Incline Village, or surrounding areas, you can count on 911 Restoration of Reno for a Fresh Start. 
Service area map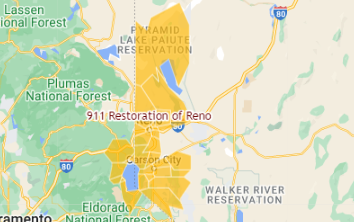 Jeff Meagher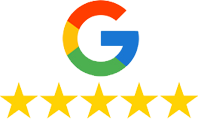 "As a general contractor I have used Chris and his team at 911 restoration for multiple jobs over the last 5 years and every single time they are professional, timely, quick to respond, and fair on price. I whole heartedly recommend them to anyone needing water restoration and mold services."
Water Damage Reno: Understanding the Cause of Water Damage
Water damage is a common problem faced by homeowners in Reno, Nevada. It can occur due to a variety of reasons, including natural disasters, plumbing problems, and roof leaks. If left unchecked, water damage can lead to serious health hazards and costly repairs. In this article, we will explore the causes, prevention, and restoration services of water damage in Reno.
What are the causes of water damage?
Water damage can occur due to various reasons, including:
Natural disasters such as floods, hurricanes, and storms

Malfunctioning appliances such as dishwashers and washing machines

Clogged gutters

Poor drainage
Regular inspection of your property can help you identify potential sources of water damage. It is important to inspect the roof, gutters, and plumbing systems regularly. 911 Restoration of Reno is available 24/7 every day of the week to provide urgent water damage restoration and repair services. 
See What Our Customers Are Saying!
Great Communication is our Priority Throughout the Process
911 Restoration of Reno has a reputation for its excellent communication skills, which are essential for effective water damage restoration. The company recognizes the importance of communication in ensuring a smooth and stress-free experience for clients. The team is trained to keep clients informed at every step of the restoration process, from the initial emergency call to the final stages of repair and restoration. They understand that open communication is key to building trust with clients and delivering the best possible outcome for their water damage situation.
The company's team of IICRC-certified technicians is available around the clock to answer any questions and address any concerns that clients may have. They provide regular updates and reassurance to ensure that clients feel fully informed and comfortable with the restoration process. 
Overall, 911 Restoration of Reno's emphasis on communication sets it apart from other companies in the industry. 
Local Restoration Services in Surrounding Areas of Reno, NV
911 Restoration of Reno is a trustworthy company that understands the urgency of water emergencies. With the necessary equipment and trained professionals, they can respond quickly to your water emergency and provide the support you need right away. 
If you need assistance with water damage restoration, don't hesitate to contact 911 Restoration of Reno. Our team is committed to providing timely and professional services to help alleviate the stress and anxiety of a water emergency. We understand that every minute counts in these situations, which is why we are available to respond quickly and provide the support you need.
911 Restoration of Reno is located at 4583 Longley Lane #4 Reno, NV 89502. Give us a call 24 hours a day at (775) 419-0116.

Serving the communities of Downtown Reno,NV, Fernley,NV, Midtown Reno,NV, Northeast Reno,NV, Northwest Reno,NV, Reno,NV, Riverwalk District, Sparks,NV, Sun Valley,NV, West Reno,NV, Fallon,NV, Cold Springs,NV, Lockwood,NV, Spanish Springs,NV, Virginia City,NV, Susanville, CA, McMarran, NV, and the surrounding areas.
Disclaimer: Our services are generally outside the scope of a licensed contractor. As such, we are not licensed by the Nevada State Contractor's Board. We follow state and local laws diligently.