Commercial Water Damage Restoration in Reno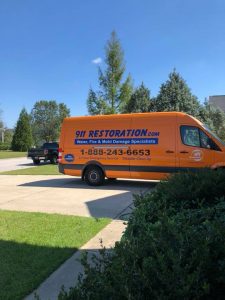 If your property is flooded in the middle of the night due to a pipe burst, call the commercial property damage Reno unit at 911 Restoration Reno and they will be at your doorstep within 45 minutes to begin restorative procedures.
We keep our office open around the clock, so we are available 24/7/365. Then our commercial property damage pros in Reno can assist you even during the most inopportune times, such as holidays.
Our commercial water damage pros in Reno never want to keep you waiting during a flood. We offer same-day services for all water-related problems, such as:
Commercial water damage emergencies
Property flooding

Roof and Ceiling Leaks
Ice Machine Malfunction Leak
Leaky Shower Pans

And more…
In order to determine exactly what needs to be done to the property, 911 Restoration of Reno techs conduct free property inspections the moment we arrive on the scene.
Keeping you informed every step of the way is our duty, so call the licensed, bonded, and insured commercial water damage experts in Reno today!
We Can Help With More Than Just Water Damage Restoration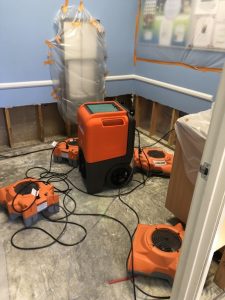 Many people are unaware that where there is commercial property damage, there is usually mold. This is especially true if the water has been left sitting for an extended period of time.
When mold spores are inhaled, our commercial property damage Reno pros know that they can cause allergy-like symptoms and possible respiratory issues.
Our fast and efficient free visual mold inspections allow our commercial property damage agents in Reno to eradicate all signs of fungi from the premises, which is important in maintaining the health of your property and everyone in it.
Our water cleanup professionals in Reno also address all the water damage in the building, which not only prevents structural damage but prevents mold infestations from occurring in the future.
If you noticed that you have damp areas of the property that may potentially be causing mold growth, call our commercial property damage techs in Reno, so we can begin removal procedures immediately.
Customer Service Is An Important Part To Solving Commercial Property Issues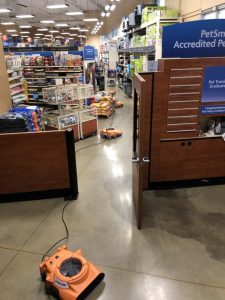 911 Restoration of Reno water damage professionals will conduct top-notch commercial property damage repair and restoration on your property.
The thorough work our licensed Reno technicians provide you with will ensure that future instances of mold infestation are prevented by getting rid of all excess moisture.
On top of implementing water disaster cleanup, our commercial water damage techs also guarantee around-the-clock customer service.
All of our years of experience in the field have helped us better understand our customers. This assures our commercial property damage Reno technicians are completely in tune with your needs.
Your emotional well-being is incredibly important to our commercial property damage Reno agents. Our commercial property damage specialists in Reno will always put you first, no matter what else is going on with your house.
Call our commercial property damage Reno pros at 911 Restoration of Reno today and we will show you just how dedicated we are to getting your life back on track. Get the Fresh Start that you deserve!