Fire Damage Restoration in Northwest Reno, NV
Property fires are one of the most destructive incidents that can happen to a home or a business. It only takes five minutes for flames to engulf a property, leaving it filled with smoke and ash. 911 Restoration of Reno understands the importance of providing prompt fire cleanup in Northwest Reno. The soot and smoke will only get worse the longer it sits on the property. Our repair techs are prepared to start the fire and smoke damage repairs immediately, beginning with a free fire damage assessment for the property owner. This initial inspection will allow us to strategize a fire damage restoration plan specifically made for your property.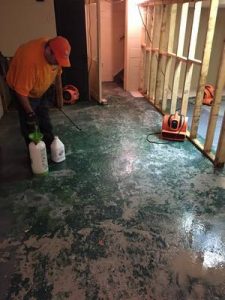 You should make 911 Restoration of Reno your first call after the fire department puts out the flames. The quicker our technicians begin removing the fire and smoke damage, the sooner we can get you back into your property.
We will completely clear your property of the intense smoke odor by quickly removing the ash and soot, leaving it smelling fresh and clean.
Along with permanent odor removal, our technicians will repair all the property damage. We will deliver complete reconstruction services to uphold the structural integrity of your home or business. You can trust in our ability to complete the fire damage restoration successfully. 
911 Restoration of Reno understands that the aftermath of a fire is just the beginning of your recovery. So, call our experts as soon as the fire department contains the fire. We will conduct fire damage restoration that is sure to leave your property looking better than new! 
Wildfires can Cause Fire and Smoke Damage in Northwest Reno
Reno's semi-arid climate can lead to wildfires, especially during the summers, when temperatures are at their highest. These natural disasters can spark in an instance, putting homes and businesses at risk.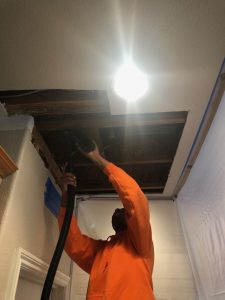 Although it is not possible to entirely prevent wildfires, there are steps you can take to protect your property from the elements.
The way you landscape your property can make a big difference in fire safety. You should use plants and landscaping materials that will contain fire rather than fuel it. These adjustments may include gravel instead of grass and succulents in place of bushes.
Remember to keep trees, hedges, and bushes trimmed and free of any dead branches and leaves. Dry foliage act as kindling for a wildfire.
In some cases, branches and other debris can actually be the cause of a wildfire. They can grow into power lines in your neighborhood and ignite if there is an electrical problem.
If you keep firewood outside of your property, do not leave it exposed. Keep it inside a shed, garage, or other storage areas built away from the main structure.
It is important to remember that you can still be affected by a fire even when you take all the necessary precautions. If you feel the impact of fire and smoke on your property, call 911 Restoration of Reno today for expert fire cleanup services.
You can Trust our Fire Cleanup Techs to Take Care of All Your Needs
Even though our technicians are focused on executing meticulous fire cleanup, you can count on us to provide unmatched customer service every step of the way.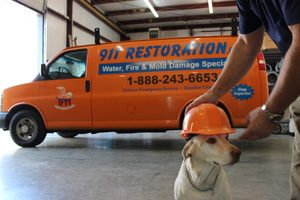 Your wellbeing is of the utmost importance to 911 Restoration of Reno. You can count on our team to not only recover your property but to guide you through all the other aspects of the fire damage restoration process. 
Our staff is available to answer all your questions, including assistance with your insurance policy. We will provide you with a free insurance consultation to help you figure out your coverage.
If you have never had to file an insurance claim for fire damage cleanup before, you may be unsure about the submissions process. To help relieve some stress, our staff will directly bill your insurance provider. Not only that, but they will submit your claim for you.
Our IICRC-certified technicians will assist you in taking inventory of your losses. By making an itemized list of the fire and smoke damage, you will get the coverage you are entitled to receive.
We are the team that you can trust to handle the fire damage restoration with professionalism and care. Call 911 Restoration of Reno today, and our technicians will show you that fire damage can turn into the Fresh Start you deserve!
Servicing the cities of Downtown Reno, Fernley, Midtown Reno, Northeast Reno, Northwest Reno, Reno, Riverwalk District, Sparks, Sun Valley, West Reno, and the surrounding areas.