Fire Damage Restoration in West Reno, NV
When a fire starts on a property, it can engulf an entire home or business within five minutes. The ferocity at which flames can spread throughout a structure makes it impossible to limit the subsequent fire and smoke damage. 911 Restoration of Reno is ready to help you with fire cleanup services as soon as the fire department leaves the premises. Our technicians are prepared to assist you with prompt fire damage restoration in West Reno. As soon as we arrive, our repair techs will provide property owners with a free fire damage assessment. This inspection will allow us to determine the extent of the damage so we can formulate an estimate.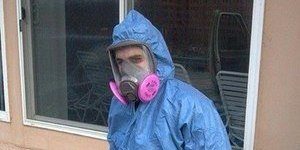 You can hire 911 Restoration of Reno with confidence knowing that we employ IICRC certified technicians who are backed by the Institute of Inspection, Cleaning, and Restoration.
We want to give you peace of mind knowing that you are in good hands. Our entire restoration company is licensed, bonded, and insured, so you can rest assured that you are completely protected when you need fire cleanup services. Many customers are shocked at the amount of flood damage created by the fire department during the extinguishing process. 911 Restoration wants to be your go-to fire information center. Our staff will provide you with the answers you need to understand the effects of fire and smoke damage in West Reno.
Call the restoration company you can trust to recover your residential or commercial property from a fire disaster. 911 Restoration of Reno is ready to turn your property fire into a Fresh Start today!
Protect Your Property From the Effects of a Wildfire
The hot, arid climate in West Reno makes it easy for wildfires to spread. This is especially true since most of the state has recently experienced a drought. The dry brush and dead trees act as kindling, making it possible for fires to spark with warning throughout the desert landscape.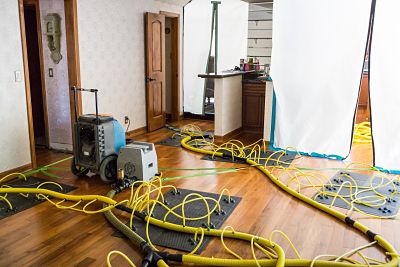 Although wildfires vary in severity, some of them can have a devastating impact on homes and businesses in the area.
By implementing steps to protect your property against damage caused by a wildfire, you can significantly lessen its impact.
Keep this zone free of any flammable objects and clear a path that goes from your property to the street. This will create a visible entrance for the fire department and other emergency vehicles.
Over the years 911 Restoration of Reno has witnessed the damage that a wildfire can do. Our technicians have seen the destruction first hand and understand all that goes into remediating these situations.
The smoke damage from a wildfire can be even more disastrous than the flames. Clouds of smoke can engulf an entire property, enveloping everything in a layer of soot that leaves behind a foul odor.
911 Restoration of Reno understands what you need to recover from a wildfire completely. Call us as soon as you need assistance, and we guarantee your property will look and smell like a fire never occurred.
A Water Cleanup Team That Specializes in Fire Damage Restoration
It takes hundreds of gallons of water to put out a fire sufficiently.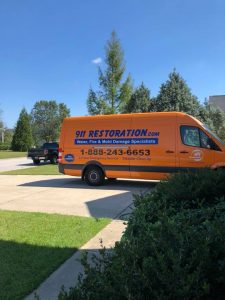 Since flood damage is an unfortunate part of a fire, it is crucial to hire a full-service restoration company that can handle every aspect of the fire damage restoration, from removing smoke stains to extracting floodwater.
911 Restoration of Reno specializes in full-service restoration work, meaning that they are prepared to tackle any unexpected challenges that may present themselves.
If you call our technicians for fire damage restoration, we will dispatch a team in 45 minutes. By bringing comprehensive restoration gear, you can be sure that our professionals will address ash, water, and smoke damage.
We will also implement thorough drying and dehumidifying techniques to prevent mold infestations and wood rot. Even if mold has already developed, our technicians are trained to conduct mold removal services.
Once the fire department deems your property safe to reenter, you are ready to receive fire cleanup services. So, call 911 Restoration of Reno the moment you need help. We will show you how your property can look better than new!
911 Restoration of Reno is located at 14830 Kivett Lane, Reno, NV 89521. Give us a call 24 hours a day at (775) 419-0116.
Servicing the cities of Downtown Reno, Fernley, Midtown Reno, Northeast Reno, Northwest Reno, Reno, Riverwalk District, Sparks, Sun Valley, West Reno, and the surrounding areas.