Fire Damage Restoration Reno
If your property becomes overtaken by flames, you can trust that the fire damage restoration Reno techs at 911 Restoration of Reno have all the training and equipment needed to get your property looking like new again.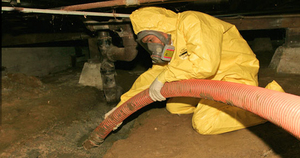 We understand that fire disasters can occur literally any time, with incidents seemingly happening at the most inopportune moments, which is why our fire damage restoration Reno staff is available 24/7/365.
Once we are on the phone with you, a representative will take down the details of your situation and get our professionals to your home quickly to offer all types of fire damage restoration services, such as:
Cleanup of ash and tar
Smoke deodorization
Restoration of walls and ceiling stained with smoke
Removal of fire damaged items
Replacement of burnt flooring
Water damage remediation
Fire extinguisher chemical cleanup
Comprehensive repair of household fire damage
Call our fire damage restoration Reno specialists as soon as the fire department has put out the flames in your household, and our IICRC certified pros will get to your home quickly to give you a free home inspection today.
We Will Remove Every Trace Of Fire And Smoke From Your Household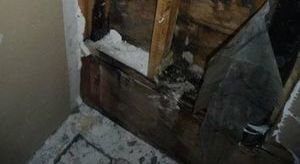 With all of our experience removing fire and smoke damage from households, our fire damage restoration Reno team understands how to bring your home back to life.
We always begin the process with a complete inspection of the household, taking special measures to make sure that the structure is safe for you and your family to re-enter.
Our fire damage restoration Reno workers will be checking areas you might not initially think to inspect, but we know may have been damaged by the water from the fire extinguishing hoses.
You can even count on us to remove furniture and other items that were burnt by the fire, that way you don't ever have to get your hands dirty. You can also rest assured that our staff will always use special, safe, cleaning agents when disinfecting the area.
Our fire damage restoration Reno pros also understand how important it is to remove the strong odor that is left after a fire has taken place, which is why we will always leave your household smelling fresh.
We have the skills and high-tech equipment needed to make your home look and feel like a fire was never there to begin with, so call our fire damage restoration Reno techs today!
You Can Count On Us For The Most Advanced Fire Damage Restoration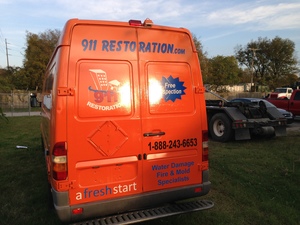 Our fire damage restoration Reno teams are masters of fire damage cleanup and water extraction, and have years of experience that is matched by done. That's why you should call us for any home fire damage repair work you may need.
On top of making your home spotless, we also offer the highest degree of customer service, because our fire damage restoration Reno agents appreciate how overwhelming these times can be.
We also have long-lasting connections with many insurance companies, which allows us to take the reigns on communicating with your provider.
In order to provide you with the best experience possible, our fire damage restoration Reno unit will file your claim for you, allowing you to tend to your home and family during this time.
In the instance that you need complete fire damage remediation, including water extraction and sanitation services, call our fire damage restoration Reno members at 911 Restoration of Reno today!