Mold Removal in Washoe County, NV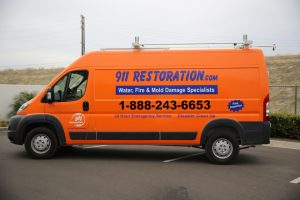 Whether you own a business or a home, mold can wreak havoc on your property, your health, and your lifestyle. No one wants to live in a space contaminated by mycotoxins, and no one can afford the potential loss of business that comes of having a mold-infested storefront. The good news is that you can always turn to 911 Restoration of Reno for expert mold remediation in Reno, Sparks, and throughout Washoe County. Our IICRC certified technicians work diligently to provide local home and business owners with comprehensive mold decontamination. Give us a call at 775-419-0116 and allow us to provide you with a free visual inspection.

The mold removal experts at 911 Restoration have undergone extensive training in every aspect of mold remediation. No matter what species your infestation is, no matter how much damage mold has done, these pros can restore your residential or commercial property to like-new condition. They handle mold inspection, mold testing, mold removal, and structural drying. They even repair any materials damaged by the infestation. It doesn't matter what's crumbling, broken, compromised, or contaminated. Your mold decontamination team makes your space clean and beautiful again.
You can trust these experts to treat your property the way they'd treat their own. 911 Restoration of Reno is locally owned and operated, and every team member recognizes you as a neighbor, not just a customer. The business is licensed, insured, and bonded, and we work with all types of insurance.
At 911 Restoration of Reno, your peace of mind is our business. For true expertise and caring service, call today at 775-419-0116.
Safe And Reliable Mold Cleanup In Reno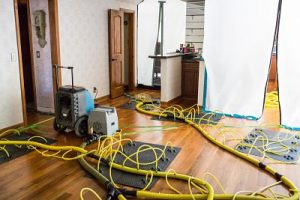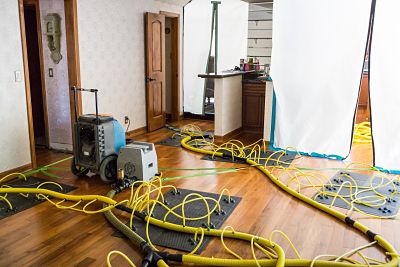 If you're seeking mold decontamination, you likely already know that this organism presents a variety of risks to your health as well as your property. While many property owners rush to find a contractor for black mold cleanup, they often don't realize that cleaning white mold and other seemingly non-threatening varieties is just as important.
While black mold is notoriously toxigenic, other species of mold may be allergenic or pathogenic, meaning they come with their own set of health risks. No matter what type of mold you have, prompt mold removal is imperative for preserving your health and that of any humans or pets who share your space. 
Certified and Reliable Restoration in Reno, NV
Just be sure you call a certified mold remediation contractor like 911 Restoration of Reno. Only certified professionals should be trusted to handle mold removal in the safest way possible. Our technicians take every measure to protect your well-being, starting with a comprehensive mold inspection to locate every trace of infestation in your property. The mold inspection is followed by professional, third-party testing to identify the species of mold. That information then helps your mold cleanup crew determine the safest and most effective method for mold decontamination.
You can count on the technicians to handle mold removal with the greatest caution. They take care to avoid spreading mycotoxins and spores throughout your property. They also complete mold removal with structural dehumidifying, a process that removes all moisture from the structure, making it difficult for mold to return.
Nothing is more important than your wellness. For mold removal in Reno and throughout Washoe County, call the mold remediation contractor who understands the value of your health. Call 911 Restoration of Reno at 775-419-0116.
Can You Use Cleaning Products To Remove Mold?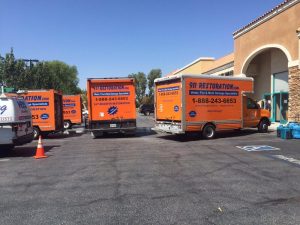 Generally speaking, household cleaners cannot effectively remove mold. Even if you think the infestation is gone, it may still be there. More importantly, the spores are still there. Mold reproduces by releasing spores into the air. Spores then land on another damp surface to start a new mold colony. The most effective home remedies cannot clean spores from the air, nor can they dry out the structure of your home or business.
In other words, your best efforts at mold removal are unlikely to see long-term results. You need mold decontamination experts with professional tools to dehumidify the location of growth and protect against a recurrence of the mold. You also need the eyes of certified mold inspection specialists so you can be certain all mold is truly gone from your property.
Most importantly, you should keep a safe distance from an infestation while you await mold remediation. Because most varieties of mold are allergenic, pathogenic, you put yourself at risk when you attempt mold cleanup yourself. By scrubbing at a colony, you force the colony to release harmful particles into the air. At such close proximity, you're likely to breathe those particles in.
Certified Mold Remediation in Washoe County
To reclaim your home or business right away, prevent structural damage, and preserve your health, you need the help of true mold decontamination experts. Luckily, a trustworthy team is only one call away at 775-419-0116. Reach out to 911 Restoration of Reno and get ready to breathe easy once again.
911 Restoration is located at 4583 Longley Lane #4 Reno, NV 89502. Give us a call 24 hours a day at (775) 419-0116.
Servicing the cities of Downtown Reno,NV, Fernley,NV, Midtown Reno,NV, Northeast Reno,NV, Northwest Reno,NV, Reno,NV, Riverwalk District, Sparks,NV, Sun Valley,NV, West Reno,NV, Fallon,NV, Cold Springs,NV, Lockwood,NV, Spanish Springs,NV, Stagecoach,NV, Verdi,NV, Virginia City,NV, Washoe City,NV, Susanville, CA, and the surrounding areas.