Mold Removal in Sun Valley, NV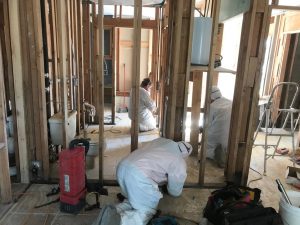 Whether you're living in a mold-infested house or suspect there's a mold colony forming in your business property, 911 Restoration of Reno is your best bet for fast and effective mold removal. Our technicians have been managing mold inspection and mold remediation in Sun Valley and the surrounding communities for a long time, and they know how to get the job done right. Between their extensive training, IICRC certification, and empathetic approach to your situation, they're guaranteed to restore any contaminated property. Give us a call at 775-419-0116 and have our team give you a free visual inspection.
Mold Contamination Is Common in Sun Valley, NV
No thanks to flooding, snow, and property water incidents, homes and businesses in the local area are constantly at risk of mold contamination. Infestations develop quickly, as mold spores can create a flourishing colony in as little as 24 hours after landing on a damp surface. Once growth begins, you can't waste any time in pursuing professional mold decontamination from a certified professional. The longer you wait on mold removal, the likelier you are to incur damage as mold eats away at organic materials inside your home or business. Even worse, just about every species of mold is capable of causing harm to your health. Depending on your specific infestation, a delay in mold remediation could result in anything from asthma to heart problems.
Your friendly mold cleanup crew cares about preserving your health and the integrity of your property. They take every step necessary to ensure they've completely eliminated your mold problem and left you with a home or business that feels brand new. Services include a thorough mold inspection, professional mold testing, safe mold removal, structural dehumidifying, and even damage repair.
Your beloved property may feel nasty and contaminated today, but with 911 Restoration of Reno, a Fresh Start is just around the corner. Call now at 775-419-0116.
Comprehensive Mold Removal Service
If you're tempted to tackle mold cleanup yourself, you may find success with a sponge and some heavy-duty household cleaners. However, you should know that truly effective mold removal is a multi-step process.
When you call the mold remediation technicians at 911 Restoration, you get comprehensive mold decontamination to restore the beauty of your home or business and fortify your property against repeat growth. 
First, the mold cleanup crew conducts a mold inspection to determine whether the mold has spread throughout your property. Once they've uncovered every colony, they take a sample to a third-party laboratory for testing and identification. When they know exactly what type of mold they're dealing with, they discuss their plan for mold removal with you. Thanks to extensive training and IICRC certification, your mold cleanup crew knows exactly how to manage mold decontamination in a manner that is safe and effective.
What To Expect After Mold Removal
After mold removal is complete, the workers use professional tools to dehumidify the structure itself. This step marks one rather significant difference between hiring a professional for mold remediation and attempting to get rid of an infestation yourself. Even if you are successful at mold cleanup, spores remain behind in the air. Without structural drying, those spores will land on the same damp surface and start another colony.
Finally, if any surface or structure has been destroyed by the infestation, the mold remediation crew handles repairs so you don't have to seek out the help of another contractor. 
911 Restoration operates with the goal of making every customer feel like they're at the start of a new beginning. They eliminate the mold, the cause of the mold, and any evidence that your home or business was ever less than pristine. For full-service mold removal in Sun Valley or the surrounding area, contact 911 Restoration of Reno at 775-419-0116.
Comprehensive Mold Cleanup In Sun Valley
Mold is already unsightly and damaging to your property. And if your infestation is also toxigenic, you're looking at far more than a threat to your home or business. You've got a threat to your health.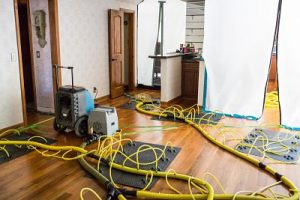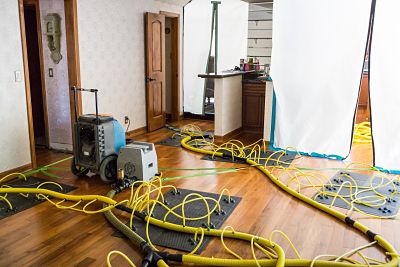 Black mold is one of the best-known toxic molds. This species releases mycotoxins…and it can release a lot of them if too much time passes without professional mold removal. Mycotoxins travel through the air and enter your body when you breathe. As they collect in your system, they create toxicity and can cause anything from allergies to heart problems.
No matter what type of mold you have in your property, immediate mold remediation is imperative. Even some of the less threatening molds are allergenic or pathogenic. This can even cause asthma and even serious disease for individuals with compromised immune systems. A certified mold decontamination specialist like those at 911 Restoration knows how to handle mold removal without spreading excess spores and mycotoxins.
If you have a dangerous mold infestation on your property—whether it's mold in your carpet, on your wall, or down your pipes—your safest option is to keep your distance and call 911 Restoration. From commercial properties to private homes, white mold to black mold, we're the best choice in mold inspection and mold cleanup.
911 Restoration is located at 4583 Longley Lane #4 Reno, NV 89502. Give us a call 24 hours a day at (775) 419-0116.
Servicing the cities of Downtown Reno, Fernley, Midtown Reno, Northeast Reno, Northwest Reno, Reno, Riverwalk District, Sparks, Sun Valley, West Reno, and the surrounding areas.