Mold Removal in Riverwalk District, Reno, NV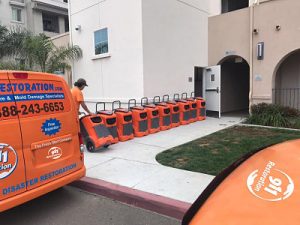 The Riverwalk District is a fun place to live or run a business. But between winter snow and occasional flooding from the Truckee River, this haven can just as easily be a breeding ground for mold. At 911 Restoration of Reno, we know this all too well. Our technicians have extensive experience with mold remediation in the Riverwalk District, as well as the surrounding communities. They've seen everything, from mold on basement walls to colonies hidden in pipes. Fortunately, they know how to handle it all, and if you need expert mold decontamination for your own property, they're ready to make your home or business feel brand new again.
Local Restoration Expertise in Mold Remediation
With 911 Restoration, you can count on true expertise. Every one of our technicians is extensively trained and IICRC certified in mold cleanup. They do it all, from mold inspection to damage repairs. That means you only have to call one contractor to restore your property after mold damage. 
The mold decontamination crew has one goal: to provide you with immediate peace of mind. They do this with prompt attention, clear communication, and the highest standards in mold cleanup service. You can even count on total transparency, as the mold inspection process includes third-party laboratory testing. By offering unbiased, scientific insight into your infestation, the mold removal crew ensure that you are as educated and informed as they are.
Mold has a way of making even the most beautiful space feel unpleasant and contaminated. That feeling doesn't have to last forever. Just call the mold remediation professionals at 911 Restoration of Reno, and they'll make your property feel like yours again.
Expert Mold Inspection In Riverwalk District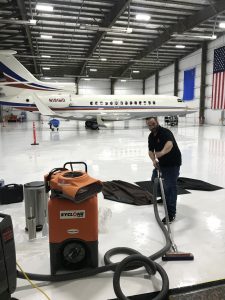 No mold removal method can ever truly be successful without first conducting a professional mold inspection.
If you already know you have an infestation, don't make the mistake of assuming the colony you see if the only one that exists. Mold spores are constantly in the air around you, especially if there is already a mold colony in your home or business. These mold spores only need one ingredient to create new growth: a damp surface. In other words, if you have one colony, you very likely have more.
The mold inspection crew at 911 Restoration leave no stone unturned when it comes to searching your property for mold. They know how mold behaves, where it grows, and how to look for signs of hidden growth. The mold remediation crew also have extensive experience in water damage restoration. This knowledge allows them to also take clues from any recent water damage to identify the spaces where mold would most likely thrive. 
It doesn't matter if you have mold on your walls or in your crawl space; the mold inspection experts will find it. And when they do, they sample it and deliver it to a third-party lab for mold testing.
Any mold cleanup effort that doesn't begin with a mold inspection is bound to fail. You haven't truly accomplished mold decontamination if there is still a colony hiding in your home or business. 
But as sneaky as mold is, you can count on 911 Restoration of Reno to find every last trace with a thorough mold inspection. Don't let mold remediation become a game of guesswork. Call now for the detailed attention your property deserves.
Residential And Commercial Mold Removal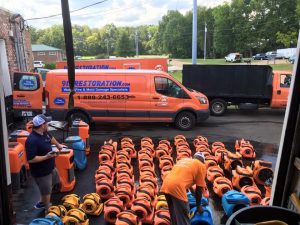 Whether you're lucky enough to own a home in the Riverwalk District or you have the enjoyment of welcoming guests to your Riverwalk business, 911 Restoration is here to ensure your riverside life stays breezy and mold-free.
Your dedicated mold remediation crew starts each new job with an extensive mold inspection, either to confirm your suspicions of mold or to make sure there aren't additional colonies hiding out of sight. Once all infestations have been discovered and identified, the mold cleanup technicians devise a strategy for mold removal. Certain varieties of mold can be toxic, posing a health risk to you, your family, your pets, your colleagues, or your clients. The mold remediation crew recognizes how high the stakes are for both homeowners and business owners, and that's why they take extra care to get rid of the infestation safely. 
What To Expect With Mold Remediation
Once mold removal is complete, the workers use professional tools to dehumidify the structure where the infestation was found. By making every surface and structure bone dry, the mold decontamination crew helps prevent a recurrence of mold development. 
Finally, these mold specialists believe that their job isn't done until your property feels brand new again. For this reason, they follow up with damage repairs, addressing everything from crumbling drywall to contaminated carpet.
Mold contamination feels like a disaster for homeowners and business owners alike. But no matter who you are or how you use your property, you can count on a Fresh Start from 911 Restoration of Reno.
911 Restoration of Reno is located at 14830 Kivett Lane, Reno, NV 89521. Give us a call 24 hours a day at (775) 419-0116.
Servicing the cities of Downtown Reno, Fernley, Midtown Reno, Northeast Reno, Northwest Reno, Reno, Riverwalk District, Sparks, Sun Valley, West Reno, and the surrounding areas.