Water Damage in Fernley, NV
Property damage in Fernley comes in many forms. Ranging from water damage to fire damage, there is no shortage of emergency situations to be wary of as a property owner in Fernley. Of the different types, none is as common as water damage. Striking out of nowhere, water damage can be due to a burst pipe or a ceiling leak. The damage can build up over time or create instant flooding.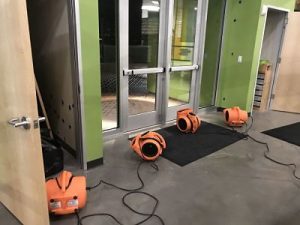 Regardless of how the water damage occurs, nothing takes away from the fact that everything from your furniture to your walls is at risk of water damage.
That's why water damage restoration in Fernley requires the professionals at 911 Restoration of Reno. Our crew will handle every aspect from flood cleanup to filing your insurance claim. To help us deliver, we make sure every technician is IICRC-certified and receives additional training to handle every type of water damage.
Get ahead of your water damage by calling the team at 911 Restoration of Reno. We will be there within 45 minutes of your call 24/7/365. Call today to get the Fresh Start you deserve.
What's Involved in Water Damage Restoration
Water damage restoration is complex, but it doesn't have to be difficult. That's why we gladly walk through the entire process with you so that you can enjoy peace of mind. The first thing we do upon arrival is to make sure the source of the water damage is off. After that, we begin with our visual inspection to determine the scale of your water damage.
Once we have a plan of action determined, we begin working. We use the latest water extraction equipment and dryers to handle your flood cleanup so that your property is completely dried out. While taking care of your water damage restoration in Fernley, we also closely check for warning signs indicating mold growth. Mold only needs 24 hours to grow and spread.
By drying out your property completely, we eliminate the risk of recurring mold. Our water damage restoration service isn't just the physical part. We also walk you through step by step on the insurance process so you can relax knowing that while your home is getting repaired.
If you find yourself suffering from a burst pipe or flooding call the water damage restoration experts in Fernley and we'll be there within 45 minutes. Get the Fresh Start you deserve by calling today!
Will Carpet Steaming Remove Mold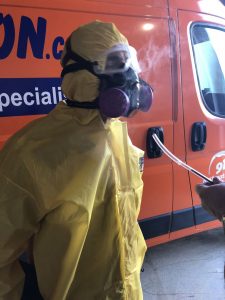 It's a fair assumption that carpet steaming will remove mold. Steam cleaning is a powerful cleaning method that has been proven to work time and time again. However, in the case of mold, steam cleaning actually makes the contamination worse.
Mold becomes agitated when getting scrubbed or ran over by a cleaner. This agitation results in mold spores becoming airborne, which spreads the contamination to areas it didn't exist in. That's why if you suspect or see mold, the first step should be calling mold removal experts like our team at 911 Restoration.
Our IICRC-certified technicians visually inspect the property before unloading one piece of equipment. We do this to verify all sources of mold and to keep the mold contained. Through our process, we use state-of-the-art containment measures and vapor barriers to keep the mold contained. Once contained, we use industrial-grade cleaners and detergents to remove the mold completely.
Because mold requires a damp environment to grow, we also handle any water damage restoration needed to prevent the mold from reoccurring. Remember, mold can cause health problems like headaches and breathing issues, so make sure professionals are on hand so your health isn't compromised.
If you suspect mold or notice water damage contact the technicians at 911 Restoration of Reno. We'll provide a comprehensive service that includes water damage restoration in Fernley as well as mold removal. Call today for your Fresh Start.
Servicing the cities of Downtown Reno, Fernley, Midtown Reno, Northeast Reno, Northwest Reno, Reno, Riverwalk District, Sparks, Sun Valley, West Reno, and the surrounding areas.