Fire Damage Restoration in Downtown Reno, NV
Once the fire is extinguished, your road to recovery is just beginning. Even though it may seem overwhelming, 911 Restoration of Reno knows specifically what steps to take to get you back on your feet again. Our technicians have been mitigating fire damage in Downtown Reno for years. We understand exactly how the climate affects the fire cleanup process. The dry, hot temperatures can only exacerbate fire damage. However, when 911 Restoration of Reno gets on the scene, we will quickly assess the situation and come up with a fire and smoke damage repair strategy specifically designed for you.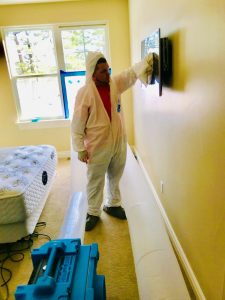 Not only will we clean up fire damage quickly, but our technicians will extract the water damage caused by the fire department immediately as not to risk mold and structural issues.
911 Restoration of Reno administers fast and thorough fire damage restoration, while still keeping your home and belongings in mind. By using gentle fire cleanup techniques like sodablasting, we can mitigate the soot and ash while keeping your personal items intact.
If you have any hesitations, we hope to get rid of any concerns by offering property owners a free fire damage assessment and estimate. We will provide you with a free estimate, so you have all the information before committing to anything.
We know you have been through a lot, and our staff just wants to make this recovery period as easy on you as possible. You can rely on 911 Restoration of Reno to take care of everything, from cleaning dishes to direct insurance billing.
Once the flames have been put out, call 911 Restoration of Reno. We are the company you can trust to answer your questions and provide you with the fire damage restoration you need to make a full recovery.
Understanding the Potential Fire Risks on Your Property
911 Restoration of Reno wants to make sure you stay protected from the effects of fire damage. Property fires can start in a variety of ways, many of which you can prevent.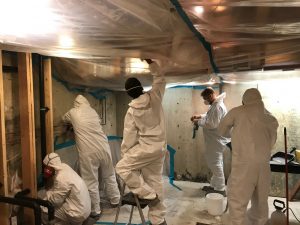 It is crucial to understand the circumstances that cause indoor fire damage so you can implement fire prevention strategies. Most home fires take place in the kitchen. Grease fires can start in an instant and ignite cabinets, walls, and ceilings. There are many opportunities for items to catch fire- unattended pots and pans can overheat, you may leave lit stovetops and ovens, and food can burn. It is vital never to leave the kitchen while cooking.
Space heaters pose the other most common fire risk. When being used, they should be at least three feet away from any flammable object, such as furniture, curtains, and other textiles.
Electrical fires are also frequent inside homes and businesses. Frayed extension cords and overloaded outlets can spark and quickly catch fire. You should replace any damaged cordage and regularly inspect all the power points on the property.
You should always try to be mindful of ways you personally can start a fire. Many people leave lit candles unattended, accidentally drop a cigarette, or find a child playing with matches. Try to stay as present as possible when using any flammable object.
By staying aware of this information, you can prevent fire and smoke damage from destroying your property. However, accidents do happen. When you need fire cleanup in Downtown Reno, call 911 Restoration for immediate assistance.
Fire Damage Restoration in Reno is Just a Phone Call Away
The fire department needs to thoroughly flood your property to be sure that the flames are out entirely. The fire extinguishing process ends up creating extensive water damage, which is sometimes more destructive than the fire.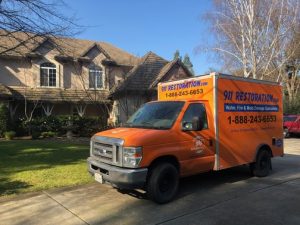 Fortunately, 911 Restoration of Reno specializes in both fire and water damage restoration. You can count on our team to take care of every aspect of the situation.
Usually, the fire and smoke damage warrant the removal of your furniture and other belongings. We need the space to be cleared out to perform the fire cleanup successfully.
Our technicians will facilitate the pack-out and storage services required to keep your undamaged possessions safe.
Our staff members will assist you with your insurance claim by providing a free insurance consultation. An insurance expert will go over your policy to help you determine the full extent of your coverage.
The best way to maximize your financial aid is to submit an itemized list of your losses to your insurance provider. Our technicians will help you take inventory of your damages and file your insurance claim for you.
You can count on our experts to walk you through the fire damage and into a Fresh Start. So, call 911 Restoration when you are affected by fire and smoke damage in Downtown Reno.
Servicing the cities of Downtown Reno, Fernley, Midtown Reno, Northeast Reno, Northwest Reno, Reno, Riverwalk District, Sparks, Sun Valley, West Reno, and the surrounding areas.