Water Damage Restoration in West Reno
When your residential or commercial property is affected by a leak or a flood, there is no time to waste reaching out for immediate water damage restoration in West Reno.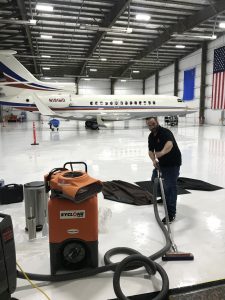 911 Restoration of Reno can act quickly when customers call notifying their staff of water disasters by staying available 24/7/365. It doesn't matter what time you call the office; repair techs guarantee to arrive at your property within 45 minutes.
Once technicians are on the job site, they will provide the property owner with a free visual inspection during which they will determine a plan of action to mitigate the water damage and any other problems they may come across.
The entire operation is licensed, bonded, and insured for your protection, along with being IICRC certified. So, customers can feel confident in our ability to restore your property thoroughly.
Since 911 Restoration of Reno is locally owned and operated, the technicians care and understand your needs as a property owner in West Reno. Many of our staff members have been a part of the community for many years where they have come to be experts on water damage restoration in semi-arid climates.
Make 911 Restoration of Reno the first call you make after water has influenced your home or business and our technicians will give you the peace of mind you need.
Water Extraction, Drying, And Dehumidifying Services
Even a seemingly small leak can influence your entire property, giving way to a whole mold colony, structural damages, and wood rot.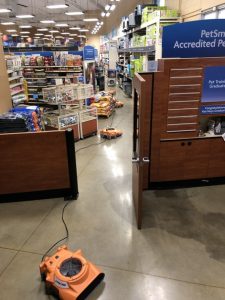 Fortunately, the experts at 911 Restoration of Reno are trained in all these areas of restoration, making us the only water damage restoration company you will ever have to hire.
Issuing swift water extraction is an integral step in the water damage restoration process. It is crucial to get the bulk of the water out of the property quickly, especially if you are experiencing a flood from a pipe burst or other plumbing problem.
However, drying and dehumidifying services are just as essential as the water extraction because if any lingering moisture is left behind it can spark a mold infestation in as little as 24 hours.
By using powerful air movers and dehumidifiers, the technicians will evaporate all traces of water, making your property an inhospitable environment for mold spores.
To receive emergency water extractions in West Reno, contact 911 Restoration immediately, and their technicians will implement the same-day services to get your property cleaned up in no time!
A Water Damage Cleanup Company You Can Depend On
The staff at 911 Restoration of Reno strives to be the leading restoration company in West Reno and aims to prove their dedication to their customers on every job.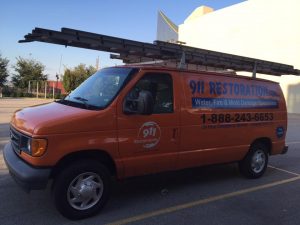 By staying open around the clock, guaranteeing fast arrival times, and providing same-day, water damage restoration services, customers can see that they are the priority.
Along with high-quality home restoration, staff members also provide free insurance consultations. The financial logistics are an essential part of the water remediation process and, more often than not, the customer has never filed an insurance claim before.
A team member will go over your insurance policy with you to help you determine the extent of your coverage and even submit your claim for you, including all the information your provider will need to approve their financial assistance.
We want to keep your out-of-pocket expenses as low as possible, so call 911 Restoration of Reno to receive affordable and effective flood damage restoration today!
Servicing the cities of Downtown Reno, Fernley, Midtown Reno, Northeast Reno, Northwest Reno, Reno, Riverwalk District, Sparks, Sun Valley, West Reno, and the surrounding areas.