Water Damage and Mold Removal Sparks
When home and business owners are in need of proper water damage and mold remediation services, you can depend on the water damage Sparks team at 911 Restoration of Reno to be the best company for the job.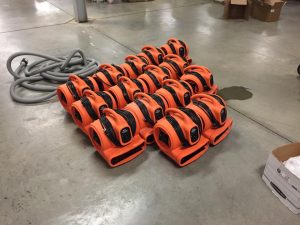 Our staff is available 24/7/365, making it easy for you to call our water damage Sparks technicians the moment you discover a leak or mold infestation in your property to schedule an appointment to get our mold removal Sparks agents to your home.
It is important to make sure that our water damage Sparks specialists eradicate every trace of the potentially harmful substance, which is why the first thing our mold removal professionals in Sparks do is conduct a free visual inspection as soon as we arrive.
The water damage Sparks crew works with IICRC certified workers to implement the most advanced, comprehensive services once our mold removal Sparks unit arrives on the scene, such as:
Mold infestation cleanup

Repair of ruptured washer hose

Sanitization after toilet overflow

Fire sprinkler repair

Water heater leak repair

Moldy crawlspace cleanup

Restoration of pipe bursts

Water extraction in flooded basement

Comprehensive mold and water damage repair
Call our water damage Sparks operation when you notice any signs of water damage or mold in your home and our mold removal Sparks workers will arrive within 45 minutes to begin making your home a safe place to live.
It Is Important To Understand How Mold Can Enter Your Home
Our water damage specialists in Sparks want homeowners to be aware that mold spores can enter your home through many different ways, like through windows and doors that have been left open or the air conditioning system.
Our mold removal team knows that mold spores can travel through the air and attach to you, your clothing and even your pets, causing you to carry these spores inside your household.
Our water damage crew in Sparks knows that mold is able to grow in any spot that contains moisture that was able to find its way inside your property, usually in areas that have been affected by flooding or leaks in the past.
You can count on our mold removal Sparks unit to go the extra mile to get your home mold free, so call our water damage Sparks operation today!
Our Water Damage Pros Will Be There For You At All Hours
Our water damage experts knows that water disasters seemingly happen at the most inopportune times, like the middle of the night, but homeowners do not have to wait to reach out for help, no matter how late it is.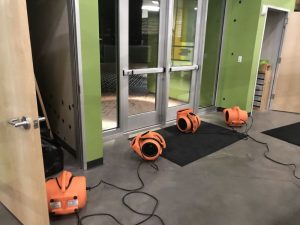 The goal of our mold removal staff is to always make you feel safe and secure during this circumstances, which is why our water damage Sparks technicians strive to provide you with around the clock customer service.
Being completely accessible to business and homeowners will help get you through the water damage renovations, that way our mold removal Sparks agents can answer any questions you may have the moment they come to mind.
Our water damage Sparks specialists can also help you go over your insurance policy, including filing your claim for you, if need be. Getting you affordable flood and leak damage cleanup services is important to our mold removal Sparks pros, and our water damage Sparks crew is happy to help make this possible.
Call our mold removal Sparks unit when you need fast and efficient home restoration, and our water damage Sparks operation at 911 Restoration of Reno will be there to get your home back to as good as new.