Water Damage and Mold Removal in Washoe County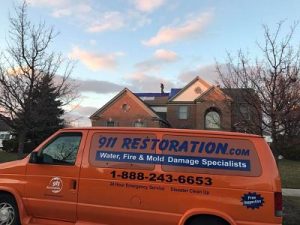 Water can flood into homes and businesses in Washoe County, leaving behind damage and unwanted moisture. You might be unsure where to turn to get help after a pipe burst in Washoe County. You can get the same-day water damage restoration services you need by calling 911 Restoration of Reno at 775-419-0116.
Flood cleanup techs can reach your property in Reno, Sparks, and Sun Valley within 45 minutes of an emergency call. Crews will arrive ready to:
Extract Water from Your Property

Set Up Dehumidifiers to Remove Excess Moisture

Perform a Mold Inspection and Begin Mold Removal

Focus on Mold Cleanup for Your Home or Business

Take Care of Mold Decontamination and Total Property Renovation
Mold remediation in Washoe County is often an important part of water damage restoration. Excess moisture encourages this fungus to enter your property and to spread. Call 911 Restoration of Reno to get professional help handling all aspects of flood cleanup, mold removal, and mold decontamination today. You can call us at 775-419-0116 and we will answer your phone call no matter the time of day.

The Importance of Mold Remediation in Washoe County
Water damage caused by a pipe burst, sewage backup, or flood can leave you dealing with obvious damage. You may also be facing an unseen threat if mold begins to spread through your home or business in Reno, Sun Valley, or Sparks.
A mold inspection in Washoe County can help techs identify any issues with mold growth after you experience water damage. The crews at 911 Restoration of Reno are IICRC certified to take care of mold decontamination and mold removal in Washoe County.
Mold remediation in Washoe County can involve:
Drying Out Your Property Thoroughly with Flood Cleanup

Stopping Mold from Continuing to Spread

Utilizing Professional Grade Air Filters to Trap Mold Spores

Handling Odor Removal
Here at 911 Restoration of Reno, we believe that mold cleanup is an important part of water damage restoration in Washoe County. Let us begin totally restoring your property with a water damage and mold inspection that can identify your unique property restoration needs.
You Can Completely Recover from Pipe Bursts and Floods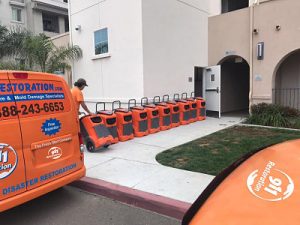 Water damage restoration in Washoe County does not have to be a stressful experience. Working with the professionals at 911 Restoration of Reno can allow you to immediately get your peace of mind back after a pipe burst, flood, or sewage backup. Give us a call at 775-419-0116 and hear more about the different ways that we can help you out.

Flood cleanup in Washoe County can begin as soon as you contact us for help at 775-419-0116. Let us focus on handling the damage caused by excess water. Techs can also offer you a mold inspection so you will know if you need mold removal in Washoe County. The mold remediation process can remove odors and protect your health from dangerous forms of mold.
Let us aggressively handle mold decontamination in Washoe County for you. Our techs will not rest until the water damage restoration and mold remediation process is complete. We can completely restore your property so you can get a Fresh Start and return to your day-to-day life.
Servicing the cities of Fernley, Reno, Sparks, Sun Valley… and surrounding areas.