Fire Damage Restoration in Fernley, NV
A property fire is not the situation that you want to attempt to clean up on your own. The ash and soot can make its way into all the crevasses on your property, making it almost impossible to remove without the right equipment. 911 Restoration of Reno is the service provider you can trust to conduct thorough fire damage restoration in Fernley. To correctly remove all the fire and smoke damage, you need the assistance of certified professionals at 911 Restoration of Reno. Not only will we administer fire damage restoration, but our repair techs will remove all the water damage created during the extinguishing process.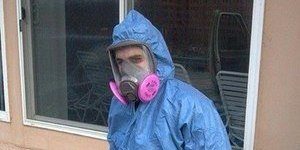 Most people are surprised at the flood damage created by the fire department. Fortunately, 911 Restoration of Reno provides full-service restoration work that is sure to leave your property looking better than new. 
We will start the repair process off by giving the property owner a free fire damage assessment. During our initial assessment, we will survey the damage to provide you with a free estimate. You can count on our technicians to execute a fire damage restoration strategy in Fernley specifically made for your home or business.
As a locally owned and operated restoration company, our technicians understand the particular fire risks that affect Fernley. You can be confident that you are in the most qualified hands when you work with us.
When you need complete property restoration after a fire, call 911 Restoration of Reno. We will repair all the fire, smoke, and water damage to ensure your property makes a full recovery!
Fire Damage Cleanup and Smoke Damage Removal in Fernley
Smoke creates an intense odor that can permeate the entire property. Even if the fire only affected one room, the smoke tends to linger. It is crucial to reach out for immediate fire cleanup services to entirely remove the persistent smoke odor.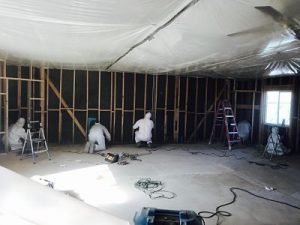 The smell created by soot and ash comes from particles that have settled throughout the property. These substances create a thin layer on all surfaces and belongings, requiring meticulous attention to remove thoroughly.
The better our technicians are at removing the soot, the more the odor will dissipate. We use special cleaning techniques on the ash and smoke stains to achieve permanent odor removal.
We understand that the soot may land on your delicate belongings, so we use gentle fire damage restoration techniques like soda blasting. This method is a mild form of sandblasting that uses sodium bicarbonate to remove the fire and smoke damage. 
Sodablasting is an effective way to conduct fire damage restoration in Fernley without damaging your property or possessions. You can count on us to safely clean and deodorize your home or business.
Don't let smoke damage take over your life! Call 911 Restoration of Reno today, and our technicians will make your property fresh and clean today!
Full-Service Fire Damage Restoration in Fernley
911 Restoration of Reno wants Fernley to consider it to be a trusted fire information center. Our staff members will guide you through the entire fire cleanup process.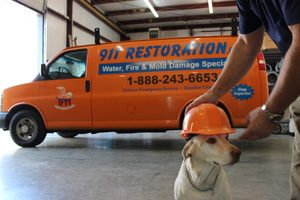 We understand that the repair process requires more than just fire damage restoration. You deserve excellent customer service from professionals that will provide you with the information you need to feel totally at ease with the situation.
If you need help understanding your insurance policy, 911 Restoration of Reno will provide you with a free insurance consultation. When a professional go over your plan, will fully understand the coverage you're entitled to receive.
Our staff members will directly bill your insurance company and submit your claim for you. We will also make sure our onsite IICRC-certified technicians help you take inventory of the fire and smoke damage to create an itemized list of your losses.
911 Restoration of Reno wants to be the company you trust to walk you through the fire damage on the road to recovery. Our highly trained staff members care and understand what you need to receive a Fresh Start you today!
Servicing the cities of Downtown Reno, Fernley, Midtown Reno, Northeast Reno, Northwest Reno, Reno, Riverwalk District, Sparks, Sun Valley, West Reno, and the surrounding areas.