Disaster Restoration Reno
When your property suffers from a water damage emergency in Reno or its surroundings, you should call the disaster restoration specialists in Reno at 911 Restoration of Reno. The licensed and bonded water cleanup emergency professionals will rush to your property within 45 minutes to provide you with the Fresh Start that you need. Please reach out to us at 775-419-0116 and we will answer your call no matter the time of day.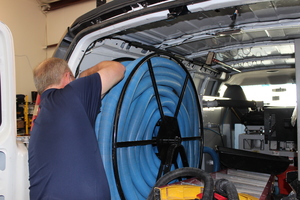 We want you to know that there is no reason to wait for help. Our phone lines and water damage cleanup techs are available 24/7/365  at 775-419-0116 in order to accommodate your needs and help minimize damages with our rapid response time.
As soon as our technicians get on the scene, we will begin same-day services, starting with a free visual home inspection for property owners only. This way the process gets started at no risk to the homeowners and everyone is on the same page.
Our licensed water damage in Reno pros act fast in these emergencies involving water damage, sewage cleanup, mold removal, or fire and smoke damage. You can depend on our crews to get your property better than it was before.
911 Restoration of Reno Services Include:
Water damage restoration
Restoration of pipe bursts
Flooded basement water removal
Raw sewage cleanup and sanitization
Blackwater cleanup
Odor control services
Mold infestation cleanup
Fungus and mold decontamination
Fire and smoke damage restoration
Smoke deodorization
Ash and tar cleanup
Restoration of smoke stained walls and ceiling
Cleanup of fire retardant chemicals
and more
Call our IICRC-certified water damage restoration experts in Reno as soon as water invades your property, and we will do whatever it takes to get your household back to feeling like a home again after a disaster has taken place.
Prevent Water Damage, Mold, and Sewage Backup From Causing Further Damage
There are many different types of property disasters that are liable to take place at any moment, and our licensed, bonded and insured water extraction experts in Reno are experienced to handle each one.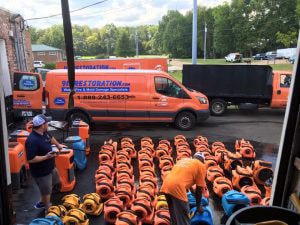 Water damage can happen when moisture invades the premises and is left to sit, causing rot and structural issues. This can occur from a pipe burst, leaky roof, ruptured water hose, or fire hoses after flames have been extinguished.
Our 911 Restoration of Reno professionals have the skills needed to remediate any type of fire damage incident. Please reach out to us at 775-419-0116 and we will always answer the phone. Our fire damage remediation services include smoke removal, ash and tar cleanup, along with odor removal control services.
Water also has the potential to cause mold and fungus growth, which is an issue our disaster remediation in Reno agents have extensive training in. We will remove all traces of mold spores, which will prevent future infestations.
Sewage backup is another issue that can be damaging to the property, which mainly happens when black water overflows from your toilet. This sewage is a health hazard.
Call our water damage removal experts in Reno when you find yourself dealing with any type of property disaster. We will be there quickly to begin remediation procedures today!
Creating Satisfied Customers In The Face Of Any Property Disaster
The main goal of our disaster restoration Reno unit is to make sure you are pleased with the work we do. Our commitment to customer service is unparalleled. Your satisfaction is our number one priority.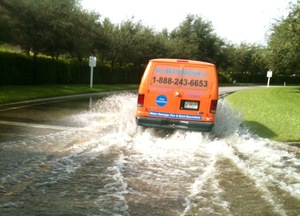 We know how overwhelming any disaster can be. When our professionals arrive on the scene, we do whatever it takes to reassure you. Your home is going to look immaculate once we are finished.
By being constantly accessible to our customers, our disaster restoration members in Reno hope to calm all of your concerns. We will make you feel at ease about all the work being done to your home. Not only that, our disaster restoration in Reno techs will also go over your insurance policy with you. Besides, we strive to make things as easy as possible for you.
911 Restoration of Reno accepts most insurance. In fact, we will even file your claim for you to help ensure that you get proper coverage.
Call our disaster restoration Reno professionals at 775-419-0116 when you need the best disaster restoration cleanup in the industry, and we will turn your home or business disaster into a Fresh Start.