Crime Scene Cleanup in Reno, NV
Few things can be more traumatic than when your property suddenly becomes the scene of a crime, suicide, or major accident. Aside from the shock and having to deal with the fallout from what just happened, you now have to organize the cleanup and removal of biohazardous waste. If there's any comfort that we can offer during this time, it's that you don't have to do it alone.
Crime Scene Cleanup and Biohazardous Waste Removal in Reno, NV
911 Restoration of Reno now offers emergency crime scene cleanup for all homes and businesses throughout southern Washoe County. With our 30 years of experience in disaster repair and decontamination, know that you can rely on our team to completely clean and restore your property. 
Our phone lines are open 24/7/365, allowing us to send a team of professionals on-site within 45 minutes of your call. We know all too well that emergencies happen anywhere at any time, so we're always available whenever and wherever you need us.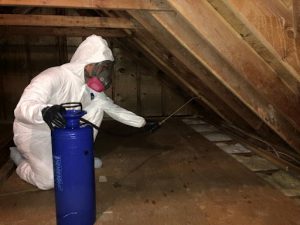 All of our biohazard cleanup experts are fully licensed, bonded, insured, and IICRC-certified to ensure the highest-quality training and experience possible. We also make sure that they're equipped with the best tools and materials available for removing hazardous waste. We're always on hand to take care of the aftermath of any traumatic event here in Reno, including:
Homicides

Suicides

Natural Deaths

Blood Cleanup

Toxic Waste

Chemical Spills

Fingerprint Dust 

Odor Removal
We understand how difficult times like these can be, and that our customers will need as much help as they can get. That's why we do everything we can to help put you at ease, from restoring and sanitizing your home or business to helping you with the claims process. Our work isn't done until we know that we've given you back your peace of mind.
Call 911 Restoration of Reno today and learn how we can provide you with our safe and discreet services.
Crime Scene Cleanup and Decontamination in Reno, NV
After a crime scene investigation, all biohazardous materials should be cleaned and disposed of properly. Whether it's blood, body fluid, or even toxic chemicals, only an experienced team of professionals should take on this task. From the moment we receive your call, our experts take every precaution possible to keep you and themselves safe as they do their job. Each one dons high-quality PPE from head to toe as soon as they arrive, and then removes it in a strict order at the end of the day.
Our trauma scene cleanup crew utilizes safe and effective decontamination methods to get rid of body fluids and other hazardous materials. This involves carefully disposing of waste and unsalvageable items, deep-cleaning the entire space, and replacing flooring and drywall if necessary. And once cleanup is finished, our technicians will fully sanitize your property and remove any lingering odors.
911 Restoration of Reno offers prompt and professional biohazard cleanup services. Contact us as soon as you need us.
Discreet and Compassionate Services When You Need It Most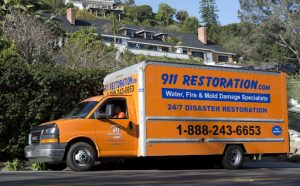 Having seen the results of many traumatic events first-hand, 911 Restoration of Reno knows the hardships facing Reno. Like all of our other services, we can guarantee you the utmost compassion and sensitivity during this difficult time. You'll receive regular updates on our progress. You can reach us at any time to address all of your questions and concerns.
Your safety and privacy are paramount, so our services are always discreet to keep from drawing the neighbors' attention. We're always conscious of our bio-waste disposal and cleanup process. You won't have to deal with the added stress of prying eyes.
Furthermore, we can provide a free consultation to let you know what's covered and what your options are going forward. Our representatives will guide you through the complicated claims process and even bill your insurance company directly. You already have enough going on. We'll do what we can to lighten the load and let you focus on other matters.
Full-Service Restoration Company in Reno, NV
At 911 Restoration of Reno, we offer a Fresh Start with our comprehensive selection of property damage restoration services, including but not limited to:
Whether you're a Nevada homeowner or business owner, 911 Restoration is your Fresh Start! We'll communicate with you throughout the entire process, help answer questions related to insurance, and restore your property to its pre-damaged condition. One of our IICRC-certified teams is dispatched within 45 minutes of your call! Contact us today, and one of our friendly representatives will assist you in finding the nearest location.
From day one, we have strived to be there for others when they need help most. Our clients are like our neighbors, and we always treat them as such. When you're suddenly faced with a traumatic event and dangerous cleanup, call us! You'll know that you can always count on us to take care of it.
911 Restoration is located at 4583 Longley Lane #4 Reno, NV 89502. Give us a call 24 hours a day at (775) 419-0116.
Serving the communities of Downtown Reno,NV, Fernley,NV, Midtown Reno,NV, Northeast Reno,NV, Northwest Reno,NV, Reno,NV, Riverwalk District, Sparks,NV, Sun Valley,NV, West Reno,NV, Fallon,NV, Cold Springs,NV, Lockwood,NV, Spanish Springs,NV, Virginia City,NV, Susanville, CA, McMarran, NV, and the surrounding areas.