Water Damage Restoration in Reno, NV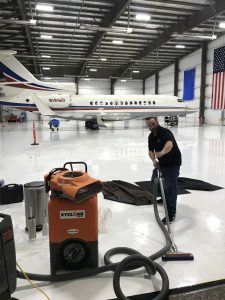 Reno, Nevada experiences freezing temperatures, snowfall, and thunderstorms. These elements can create water damage to homes and businesses. So, who do you call for water damage restoration services in Reno, NV? 
911 Restoration of Reno provides emergency storm repair services at a moment's notice. Our office is open 24/7/365, allowing technicians to implement water extraction, drying, and dehumidifying assistance at any time – no matter what time of day or night!
Once we are notified, our trained and certified repair techs will jump into action to begin the repair process. We'll provide property owners with a free visual inspection and come up with a customized plan of action. 
Leaking Pipes? Flooded Basement? Call Our Water Damage Experts (775) 419-0116!
Call 911 Restoration of Reno when you need complete, same-day, remediation services and a team that cares and understands your needs. We'll ensure that your property is restored completely and communicate every step of the way.
Full-Service Water Restoration Company in Reno, NV
At 911 Restoration of Reno, we offer a Fresh Start with our comprehensive selection of water damage restoration services in Reno, including but not limited to:
Whether you're a Nevada homeowner or business owner, 911 Restoration is your Fresh Start! We'll communicate with you throughout the entire process, help answer questions related to insurance, and restore your property to its pre-damaged condition. Our IICRC-certified teams are dispatched within 45 minutes of your call! Contact us today, and one of our friendly representatives will assist you in finding the nearest location.
Emergency Flood Cleanup Service in Reno, NV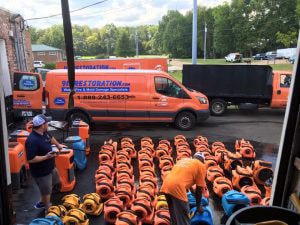 Reno is located within the rain shadow of the Sierra Nevada mountains, meaning the city sits in a location that is almost entirely blocked from receiving rain by the mountain range.
The area's climate is semi-arid and only receives slightly more rainfall than a desert. However, despite the low precipitation levels, homes and businesses are still at risk of experiencing water damage.
The freezing winter temperatures frequently cause pipe bursts, which then lead to the need for emergency, water damage restoration services. Pipe bursts can cause quickly interior flooding, making it crucial to have a dependable water remediation company standing by.
We understand that it is essential to act fast when it comes to pipe bursts. Stagnant moisture causes mold and water damage to wood structures.
Reno, Sparks, Sun Valley, and other surrounding cities are all areas susceptible to experiencing pipe bursts, which is why property owners should call 911 Restoration of Reno to receive immediate water damage restoration services in Reno, day or night.
Free Water Damage Inspection And Estimate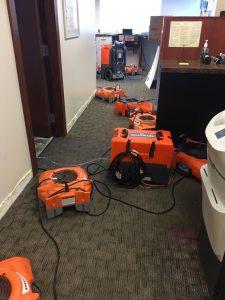 No matter what type of disaster you may experience in your home or business, you can count on our professionals to provide you with emergency water damage services right when you need help.
When it comes to helping property owners deal with a flood or leak, we are fast! We want to make the process as comfortable as possible.
We hope to put your mind at ease by giving you information on the state of your property. For this reason, we offer free home inspections for homeowners.
Our staff members also provide free insurance consultations. We put a big emphasis on providing excellent customer service, and that includes assisting you with this financial assistance.
We understand that it can be confusing to figure out what coverage your policy entails. So, to ensure that your provider receives all the correct information, we will file your claim for you.
Call 911 Restoration of Reno when you need high-quality, water damage restoration services, and our IICRC-certified repair techs will show you how to turn flood damage into a Fresh Start. 
911 Restoration is located at 4583 Longley Lane #4 Reno, NV 89502. Give us a call 24 hours a day at (775) 419-0116.
Serving the communities of Downtown Reno,NV, Fernley,NV, Midtown Reno,NV, Northeast Reno,NV, Northwest Reno,NV, Reno,NV, Riverwalk District, Sparks,NV, Sun Valley,NV, West Reno,NV, Fallon,NV, Cold Springs,NV, Lockwood,NV, Spanish Springs,NV, Virginia City,NV, Susanville, CA, McMarran, NV, and the surrounding areas.