Water Damage Restoration in Midtown Reno
There is no time to waste when it comes to cleaning up water damage in your home or business. The longer the moisture sits, the more damage it can do, making emergency flood cleanup services pertinent.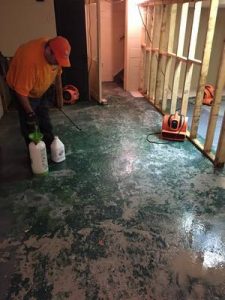 911 Restoration of Reno understands how important prompt water restoration is, which is why their technicians are available 24/7/365 to assist customers around the clock.
When customers call in need of leak and flood damage restoration, technicians will respond within 45 minutes. You can expect to receive complete water extraction, drying, and dehumidifying services, as well as mold restoration if signs of an infestation are discovered.
Technicians are trained to implement, so customers never have to hire any other restoration company to finish the job. Our repair techs are experts in the industry and understand how to handle every aspect of a water disaster.
The 911 Restoration of Reno organization is both IICRC certified and licensed, bonded, and insured for your protection, giving you the peace of mind you need when you hire our professionals.
Call the water remediation experts to receive help from a team that cares and understands your needs as a property owner in Midtown Reno and, before you know it, your home or business will be fresh and clean again.
Schematic Water Damage Repairs In Reno
Having been in the water remediation industry for decades, there is not a leak or flood situation that the technicians at 911 Restoration of Reno have not seen.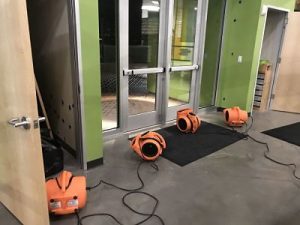 A pipe burst can cause a flood in your home, your air conditioning unit can leak water into your drywall, and even a fire can be a precursor to flood damage when the fire department extinguishes the flames.
These are just some of the many different scenarios in which water can invade your property, and you can feel confident in the fact that our technicians are qualified to mitigate them all.
When you reach out to us in need of water extraction services, the technicians will begin the process by walking property owners through a free visual inspection. By conducting this survey, the extent of the damage can be determined, and a repair strategy can be put into place.
Along with water extraction services, the technicians will use air movers and dehumidifiers to remove all lingering traces of water, which will prevent water damage to wood structures and the development of mold growth.
Call 911 Restoration when you need water extraction in Midtown Reno and the professionals will jump into action to get your home moisture-free as soon as possible.
Property Owners Receive Free Water Damage Inspections
We understand that sometimes it is difficult to figure out whether or not the leak or flood damage in your property warrants the repair services of a professional water restoration company.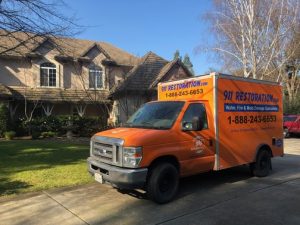 To make it easier for you to reach out for help, 911 Restoration of Reno always gives property owners free inspections. This way you never have to weigh the financial risk with your ability to receive assistance.
These initial inspections are essential for many reasons. Not only do they help the repair workers determine the severity of the damage, but it allows them to check for other issues, such as signs of mold and structural problems.
Even if the leak or floodwater has been in your property for a relatively short time, the chances of a mold colony growing are high. It only takes 24 hours for spores to begin developing, making immediate water restoration even that much more critical.
If mold is found during the free inspection, the technicians will take immediate action to eradicate the infestation. They use decontamination procedures that sanitize the property and completely remove that musty mold odor.
When your residential or commercial property is impacted by water damage in Midtown Reno, call 911 Restoration, and their repair techs will make sure you receive the Fresh Start you deserve.
Servicing the cities of Downtown Reno, Fernley, Midtown Reno, Northeast Reno, Northwest Reno, Reno, Riverwalk District, Sparks, Sun Valley, West Reno, and the surrounding areas.