Sewage Backup Cleanup in Reno, NV
A sewage problem with your property might not be as bad as a fire or tornado, but it's still disruptive and dangerous. Sewage is hazardous to your health, not to mention unsanitary. That excess water can also breed mold and negatively impact your building materials.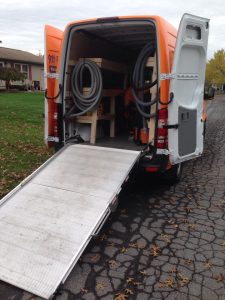 What Is a Sewage Backup?
A sewage backup could mean all kinds of property damage and personal injury, but how do you know if your building is at risk? It's important to call us at 775-419-0116 so that we can provide a free visual inspection.

Are sinks, toilets, and bathtubs inside your property slow to drain? When you flush, does water come up the shower drain? These signs, along with a bad odor, could mean a sewage backup is imminent.
Common Causes of Sewage Backup in Reno, NV
Clogs are one of the most common causes of a sewage backup. Usually, they build up over time inside your building's drain pipes or main sewer line. 
If you already have sewage water damage, don't try to treat the clog yourself. The sewage water must be removed safely before you can address the cause behind the spill.
Trust The Local Biohazard Reno Experts – 911 Restoration of Reno
Do you need sewage restoration but aren't sure who to call? At 911 Restoration of Reno, we handle sewage backup cleanup as well as mold remediation, water damage restoration, and more for both commercial and residential properties, call us at 775-419-0116 and we will answer your call no matter the time of day. As a national brand, we have over 30 years of experience, and all of our workers are IICRC-certified.
As soon as you call us, we'll have a friendly professional at your property within 45 minutes. We're open 24/7/365, because sewage backups often happen at the worst times. When you need sewage restoration in the Reno area, give us a call.
What Does Sewage Cleanup Restoration Involve?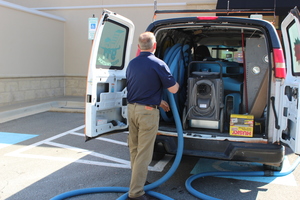 Sewage backups and flooding are a common hassle for property owners, not to mention gross. When dirty, unsanitary water floods your home or business, do you know what to do?
In the event of a sewage spill, evacuate the building immediately. Then call the utility companies to turn off your power and water supply. If possible, open the windows to help ventilate the area, and remove any undamaged items out of harm's way. It's also a good idea to take photos of the sewage backup. That way, you have proof of the damage for your insurance company.
Sewage Backup Is No DIY Job
If you have a sewage backup, don't try to clean it up yourself. Trust our experts to take care of it for you. Once we stop the problem from spreading, we start with thorough water removal. Our entire team is trained to follow CDC and EPA protocols, and we wear protective gear during the handling of any hazardous material. Give us a call at 775-419-0116 and we can get over to your home in about 45 minutes.

After sewage cleanup, our crew will then inspect your property for water damage. With over 30 years of restoration experience, we know water can hurt your property's building materials and foundation, as well as create ideal conditions for mold to grow. 
Prevent Mold Growth After Sewage Backup Cleanup and Restoration
Don't let mold disrupt your property after a sewage backup. Mold poses health risks, and eats away at building materials. Talk to our staff at 911 Restoration of Reno about odor removal and mold remediation. Our professional workers remove mold safely. We then dry your property and do an effective deodorization.
At 911 Restoration of Reno, we understand how important it is to stop bacteria from spreading after a sewage water backup. That's why we offer property owners professional sanitization and deep cleaning solutions in addition to sewage water cleanup. We also find and repair leaks, so you don't have to call a plumber separately. 
When you need full-service sewage restoration, call us today at 775-419-0116.
We're More Than a Sewage Cleanup Company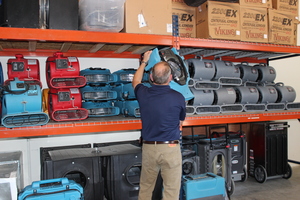 We know a sewage backup might not seem like a big deal compared to a weather-related disaster, but it's still difficult and stressful. That's why our response time is 45 minutes, no matter what kind of property you own. 
At 911 Restoration, we'll move and store your belongings safely after a sewage backup. Because we put people first, our goal is to mitigate the damage as quickly as possible. 
We also work with all insurance companies, and we'll help you file your claim, to get you the most money. 
Thanks to our same-day service, property damage doesn't have to disrupt your life or business. When you need solutions after sewage water damage or any kind of emergency, call our IICRC-certified staff at 911 Restoration of Reno.
911 Restoration is located at 4583 Longley Lane #4 Reno, NV 89502. Give us a call 24 hours a day at (775) 419-0116.
Serving the communities of Downtown Reno,NV, Fernley,NV, Midtown Reno,NV, Northeast Reno,NV, Northwest Reno,NV, Reno,NV, Riverwalk District, Sparks,NV, Sun Valley,NV, West Reno,NV, Fallon,NV, Cold Springs,NV, Lockwood,NV, Spanish Springs,NV, Virginia City,NV, Susanville, CA, McMarran, NV, and the surrounding areas.