Water Damage Restoration Reno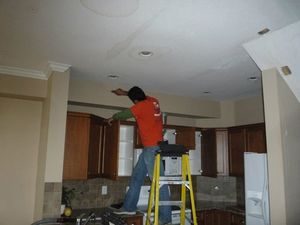 When water damage creates a mold infestation in your home you can depend on the water damage Reno professionals at 911 Restoration of Reno to get the area cleaned up immediately.
Our staff want to be able to help you as soon as your water emergency strikes, so our water damage Reno technicians are available 24/7/365.
Even if you contact our water damage Reno agents in the middle of the night our water damage Reno specialists guarantee to arrive within 45 minutes of receiving your call.
Our IICRC certified water damage Reno team is licensed, bonded and insured to provide you with state-of-the-art remediation techniques that deal with:
Washing Machine Leakage Pipe Burst
Roof and Ceiling Leaks
Home Flooding
Water Heater Explosions
Mildew odor
Mold and Fungus
Toilet Overflow
Black Water
Ruptured Hoses
Ice Machine Malfunction Leak
Leaky Shower Pans
Once our pros arrive on the scene we will provide you with a free home inspection, so call our water damage Reno crew when you need same day services to mitigate your moisture issues today.
We Will Turn Your Flooded Home Into A Fresh Start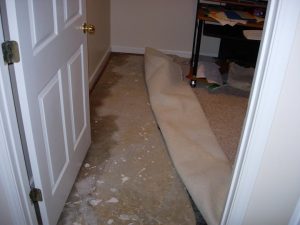 Our water damage Reno operation understands that your household can become flooded by many different instances, such as a pipe burst, a ruptured hose or inclement weather.
It is important to act quickly under these circumstances, especially when dealing with standing floodwater, because our water damage Reno workers have seen stagnant moisture turn into mold growth.
If mold has already began to grow by the time we arrive, you can be sure that our techs know how to properly clean this substance thoroughly from the property.
So, call our water damage Reno experts when you need comprehensive flood cleanup and our professionals will get your home looking beautiful again in no time.
Customer Service Is An Integral Part Of Our Water Removal Process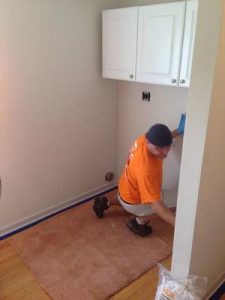 No matter what level of emergency you may experience, you can count on our water damage Reno professionals to be there for you to get you and your family through the entire ordeal.
When it comes to helping homeowners deal with a water emergency, we want homeowners to know that they will help them with all aspects of the process.
Our water damage Reno staff put a lot of emphasis on providing excellent customer service, and which includes assisting you with the insurance aspect, as well.
We understand that it can be confusing to figure out exactly what is and what is not covered in your policy, especially if you have never been in this situation before. So, in order to make things easier, our water damage Reno agents will file you claim for you.
Call our water damage Reno specialists at 911 Restoration of Reno when you need high quality water damage restoration service and we will be there quickly to begin giving you a fresh start.