Fire Damage Restoration in Midtown Reno, NV
A property fire is a destructive force, leaving ash, soot, and smoke throughout a home or business. However, the water damage created during the extinguishing process can be just as damaging, if not more. 911 Restoration of Reno specializes in both fire cleanup and water damage restoration so you can depend on us for full-service care. We will start the repair process by giving the property owner a free fire damage assessment. During this inspection, our repair techs will determine the full extent of the damage to prepare a free estimate.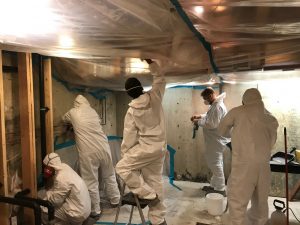 911 Restoration of Reno will never make you wait long for assistance. Our repair techs are ready to respond as soon as the fire department leaves the premises. We are confident that we can fully renovate your property, leaving it looking better than new.
From cleaning away soot and removing smoke stains to extracting floodwater and making structural repairs, we can handle it all.
Our staff members realize that when you call our office, you require immediate answers. We are prepared to explain everything to give you the peace of mind you need.
911 Restoration employs IICRC certified technicians who are highly qualified to implement comprehensive fire cleanup service in Midtown Reno. Not only do we work with experienced, certified repair workers, but the entire organization is licensed, bonded, and insured for your protection. 
We have been in the restoration industry for decades and know that any situation involving fire and smoke requires fast action. So, call 911 Restoration as soon as you need emergency fire damage restoration in Midtown Reno.
Water Remediation is Essential to Fire Cleanup
Many people are shocked at the amount of water damage created in the property as a result of the fire department's emergency efforts.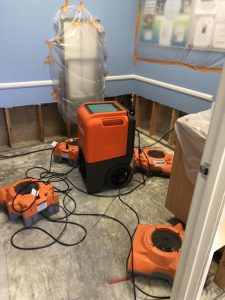 The only way to entirely recover your property during the fire damage restoration process is by addressing every element affecting the structure, including the water damage.
Sometimes the flooding is even more damaging than the fire itself, leaving you in need of professional water restoration. 911 Restoration of Reno makes water damage repair an essential part of the complete fire cleanup process. 
If the damage is severe enough to warrant the removal of your furniture and belongings from the property, then our technicians will provide a professional pack-out and storing service. You can trust us to keep your items safe until the fire, and smoke restoration is complete. 
Along with extracting any floodwater, we focus on drying and dehumidifying services to ensure mold does not begin to grow during the fire damage restoration process.
You can count on 911 Restoration to fully recover your property from fire and smoke damage in Midtown Reno. So, call us today, and we will implement the reconstruction needed to make your home better than new.
Complete Fire Damage Restoration From a Company That Cares
911 Restoration of Reno is Midtown Reno's trusted fire information center. Our staff members will guide you through the entire recovery process.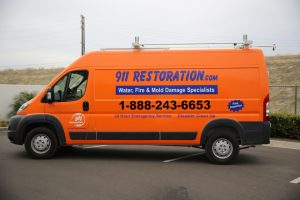 When you come to us after a fire has ravaged your building, you understand that you need more than just fire damage restoration. You need help from a team that will listen to you and reassure you that we can completely repair your property.
If you need help filing your insurance claim, our staff members will offer you a free insurance consultation. By having a professional go over your policy, you can be sure that you are maximizing your policy's coverage.
Our technicians will directly bill your insurance company and submit your claim, so you don't have to worry about the logistics. We will also help you take inventory of your losses and create an itemization list to submit to your provider.
911 Restoration of Reno wants to be the company you can trust to help you get through the fire. As a locally owned and operated restoration company, you can trust that we are experts at mitigating the fire hazards that affect Midtown Reno.
Call our IICRC-certified experts as soon as you need help rebuilding your property after a fire. We care and understand what you need to get through a fire disaster into the Fresh Start you deserve!
Servicing the cities of Downtown Reno, Fernley, Midtown Reno, Northeast Reno, Northwest Reno, Reno, Riverwalk District, Sparks, Sun Valley, West Reno, and the surrounding areas.