Roof Leaks in Reno, NV: Everything You Need to Know
As a homeowner or business owner in Reno, NV, dealing with a roof leak can be a frustrating and stressful experience. Not only can a leaky roof cause damage to your property, but it can also pose safety hazards and result in expensive repair bills. In this article, we'll discuss everything you need to know about roof leaks in Reno, NV, including what causes them, how to spot them, and what you can do to prevent them from happening in the first place.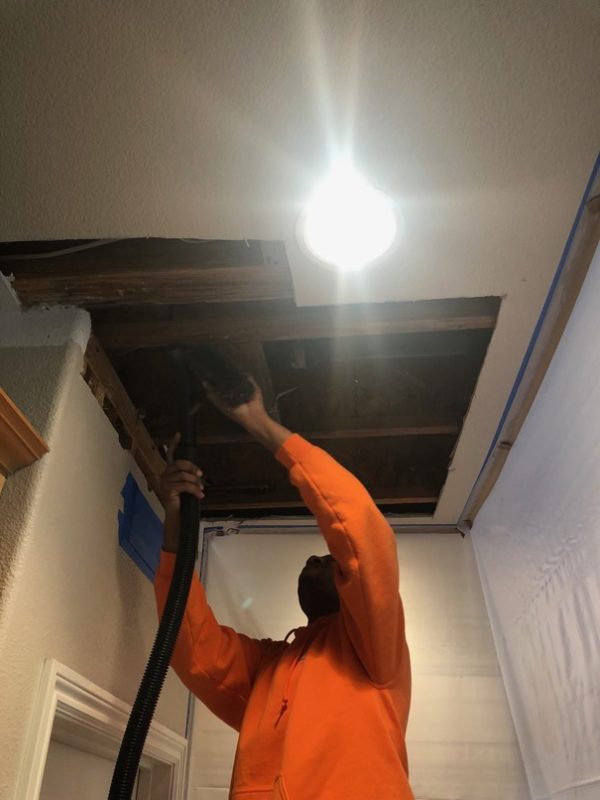 Understanding Roof Leaks in Reno, NV
Before we dive into the specifics of roof leaks, it's important to have a basic understanding of how roofs work. Roofs protect your home or business from the elements, including rain, snow, and wind. They typically consist of several layers, including the outermost layer, designed to repel water and prevent it from entering your property.
However, roofs can become damaged over time, allowing water to seep through the layers and into your property. This can result in a range of problems, from water damage to mold growth. Some of the most common causes of roof leaks include:
Missing or damaged shingles

Cracked or damaged flashing

Clogged gutters

Improperly installed skylights or vents

Damage caused by fallen trees or other debris

Age-related wear and tear

Spotting a Roof Leak
One of the most important things you can do to prevent damage from a roof leak is to spot it early. The longer a leak goes undetected, the more damage it can cause and the more expensive the repairs will likely be. 
Some signs that you may have a roof leak include:
Damp or wet insulation in your attic

Peeling paint or wallpaper

Visible mold growth

Unpleasant odors
If you suspect you have a roof leak, it's important to take action as soon as possible. This may include inspecting your roof for damage, cleaning out gutters, or contacting a professional roofing contractor to assess the situation.
Preventing Roof Leaks in Reno, NV
While it's not always possible to prevent a roof leak from happening, there are steps you can take to minimize your risk. These include:
Regular roof inspections to catch damage early

Prompt repair of any damage, no matter how minor it may seem

Regular cleaning of gutters and downspouts to prevent clogs

Proper installation of skylights and vents

Pruning trees and other landscaping away from your roof to prevent damage from falling branches
Taking preventive measures is crucial in maintaining the good condition of your roof and avoiding leaks. Regular roof inspections can help identify potential issues before they become major problems. Prompt repair of any damage, no matter how minor it may seem, can also prevent a small issue from turning into a major repair job. By taking these steps, you can help keep your roof in good condition and minimize your risk of experiencing a leak.
How Often Does Roof Damage Happen?
Recent weather patterns in Reno, NV have made it more likely that damaged roofs will suffer from water damage. Heavy rainfall and snowfall, along with strong winds and hail, can all contribute to the weakening of roofs and the development of leaks. Even minor damage to your roof, such as missing shingles or cracked flashing, can quickly escalate into a major leak during a severe weather event.
If you notice water leaking from your roof, it's important to act fast and call in the experts at 911 Restoration of Reno. Ignoring a roof leak, even a small one, can lead to significant water damage to your property, including structural damage, mold growth, and even health hazards. The longer you wait to address the issue, the more expensive and time-consuming the repairs are likely to be.
Roof Damage Repair and Restoration Experts
At 911 Restoration of Reno, we understand the urgency of a roof leak and offer 24/7 emergency services to address the problem as soon as possible. Our team of experienced professionals will assess the damage, identify the source of the leak, and provide fast and effective repairs to prevent further damage to your property.
Don't let a damaged roof and water damage impact your home or business. Call 911 Restoration of Reno the moment you spot water leaking from your roof, and our IICRC-certified roof damage specialists will be there to provide the Fresh Start you need to get your life back on track.
The Bottom Line
Dealing with a roof leak can be a daunting task, but by understanding the causes, spotting the signs, and taking preventive measures, you can minimize your risk and protect your property. Whether you're a homeowner or a business owner in Reno, NV, we hope this article has provided the information you need to keep your roof in good condition and avoid costly repairs.
FAQs and Common Asked Questions:
Q: Can a roof leak be fixed without professional help?
A: It's possible to fix minor roof leaks without professional help, but for more serious leaks, it's best to hire a professional roofing contractor. Not only will they have the experience and expertise to identify and repair the problem, but they'll also have the right tools and materials to get the job done right.
Q: How long does it take to repair a roof leak?
A: The time it takes to repair a roof leak depends on the extent of the damage and the complexity of the repair. Minor leaks can often be fixed in a matter of hours, while more serious leaks may require several days to repair.
Q: Will my insurance cover a roof leak?
A: Whether or not your insurance will cover a roof leak depends on your policy and the specific circumstances of the leak. In general, most insurance policies will cover the cost of repairs if the leak is caused by a covered peril, such as a storm or a fallen tree. However, it's important to check with your insurance provider to confirm what is covered under your policy.
Q: How often should I have my roof inspected?
A: It's a good idea to have your roof inspected at least once a year, ideally in the fall or spring when weather conditions are mild. Regular inspections can help identify and repair damage early, preventing more serious problems from developing.
Q: How can I find a reliable roofing contractor in Reno, NV?
A: When looking for a roofing contractor in Reno, NV, it's important to do your research and choose a company with a solid reputation and a track record of quality work. Look for contractors with good reviews, proper licensing and insurance, and experience working with the type of roof you have. You can also ask for referrals from friends and family or check with local trade organizations for recommendations.