4 Things to Look for in a Disaster Restoration Service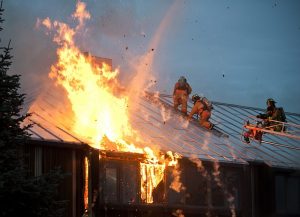 Disaster restoration service providers step in when the worst-case scenarios become a reality for homeowners in Reno. From storm damage, flooding, and fire damage to leaky roofs, burst pipes, and mold infestation, they can handle anything life throws your way.
Nevada's unpredictable weather can cause severe problems for your residential and commercial properties. You can mitigate the risks if you act quickly. Hire home restoration experts for same-day emergency restoration services to keep things under control. Ensure that their technicians are fully trained, insured, and reliable for such an important task.
We have rounded up a list of things that can help you find the right emergency restoration company for this job.
Let's have a look:
1. A 24/7 Operation for Quick Response
Property damage requires immediate attention when disaster strikes. It also increases and becomes more challenging as each hour passes. This is why you need to think quickly and work efficiently to reverse the damages of a disastrous event.
Know whether or not they offer water damage restoration service, smoke and fire damage restoration service, mold remediation, etc.
Do they run a 24-hour business that's available for emergencies around the clock?
How quickly can the home restoration experts arrive?
How soon can they start the sanitation and restoration process?
Does the company offer customized contingency plans?
If they say yes, you can approach the situation with more confidence. With professionals by your side, you can mitigate risks better and faster than before.
What We Offer
911 Restoration of Reno follows the company's emergency protocol. That means they work day and night to protect and restore your home. Best of all, their home restoration experts come to the targeted site within 45 minutes of your call.
Our immediate response can save thousands of dollars that might have been spent on costly home repairs after a disastrous incident.
2. Only Hire Licensed and Trained Home Restoration Experts
Make hiring certified contractors your top priority during consultation. They will have the skills and tools required to identify potential risks to the property and your family as well.
Subsequently, this knowledge will enable them to work on your home restoration projects more efficiently and clearly. Hence, leading to the best outcomes.
Here are a few things to consider:
Ensure your disaster restoration service providers have worked for at least five years
Ask about the team's area of expertise to ensure you appoint professionals who have the specialized skills required for using high-grade equipment
Only collaborate with licensed practitioners to prevent legal issues that might crop up when you file an insurance claim
Lastly, working with trained and experienced professionals ensures they can deal with disaster-related property damage regardless of its scale. For instance, our team has industry-standard dehumidifiers and deodorizers to sanitize homes after water damage, mold infestations, or biohazard contamination.
What We Offer
We take security and credibility to another level with our IICRC certified staff. Having specialized training proves advantageous during unpredictable circumstances. It serves as a guarantee that your designated team members have received hands-on training.
Subsequently, they know how to identify hidden threats and resolve all types of property damage without compromising the structural integrity of your home.
3. Customized Disaster Restoration Service
Experienced home restoration experts think before they leap. They will survey every nook and cranny of the damaged site. This step helps them identify visible and hidden threats. They use this information to create an individualized restoration plan.
The main goal is to accommodate your unique needs and requirements. Additionally, it eliminates the chances of a mishap. That's because these experts bring all the tools and equipment they need to fix your weather-damaged homes.
What We Offer
As a disaster restoration service provider, 911 Restoration of Reno offers personalized solutions. Our contingency plans cover timelines, budget, client preferences, etc. Looking at these aspects streamlines the process and leads to optimum outcomes. They are also highly cooperative and friendly. You can expect them to answer all your questions and offer guidance from assessment to restoration.
More importantly, you'll have all the information you need to make an informed decision.
4. Insurance Support 
Filing a homeowner's claim for property damage can be challenging for first-timers. There's a lot of paperwork involved and you'll need documented evidence to support your claim. Hire a disaster restoration service that assists you during this process.
Your consultants must be aware of the rules and regulations surrounding home insurance claims during natural disasters and house fires. All the documents must be legally recorded with photographs, diagnostic reports, etc. They should submit all relevant information on time to ensure you don't miss a deadline.
What We Offer
Our insured and licensed home restoration company gives you 100% support during insurance claims. We will stay at your side from start to finish, making sure that you receive fair financial coverage for all that you have lost.
In a Nutshell
Lastly, you need to find a reliable disaster restoration service company to return your property to its precondition state after a disaster. 911 Restoration of Reno functions as a trusted source for reliable home restoration solutions when you need them the most.
We prepare personalized home remediation plans with the assistance of cooperative and detail-oriented technicians. Work with them for all types of repairs and reconstruction.
Contact us for emergency restoration services to kick-start your remediation program!