911 Restoration of Reno Grand Opening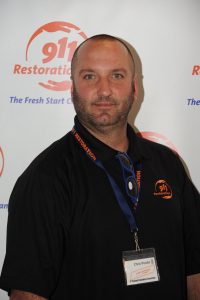 We would like to announce the grand opening of our newest restoration branch located in Reno, Nevada. This new addition to the 911 Restoration family is headed by brother and sister team Chris and Dana Poulin.
Their passion for customer service will soon become apparent to Reno homeowners as 911 Restoration offers them services for water damage restoration, mold removal, fire damage restoration, sewage backup cleanup, and disaster restoration.
Chris and Dana possess an eagerness to learn everything there is to know about the home restoration industry, and this is apparent in their passion for entrepreneurship, which they have demonstrated since a very young age.
At 18 years old Chris was washing windows for a living, and by 21 he was already running his own window-cleaning business. Dana mimics her brother's motivated spirit for business and is known for being the wiz at the financial side of things with her accounting background.
A Fresh Start from a Caring Disaster Restoration Company
The branch owners both share a passion for customer service and are looking forward to getting involved by helping homeowners when they need assistance the most. Chris and Dana do not just look at this new venture as a job, they see it as a way to make meaningful relationships with people in their community.
Chris takes this part of the job very seriously, and he goes to great lengths to prove his dedication to his customers. To this day Chris still works with his very first customer from his original window cleaning company by cleaning her windows twice a year.
Chris plans to make the customer happy any way he can by implementing the company's Fresh Start attitude, while Dana focuses on getting the customer their house back after a disaster has occurred. They both plan to focus on customer service, family, and, most importantly, teamwork.
By keeping 911 Restoration of Reno a family-run affair, these siblings know that they will give you the attention you deserve, and turn your home disaster into a fresh start for you and your own family.
911 Restoration of Reno is located at 4583 Longley Lane #4 Reno, NV 89502. Give us a call 24 hours a day at (775) 419-0116.
Serving the communities of Downtown Reno,NV, Fernley,NV, Midtown Reno,NV, Northeast Reno,NV, Northwest Reno,NV, Reno,NV, Riverwalk District, Sparks,NV, Sun Valley,NV, West Reno,NV, Fallon,NV, Cold Springs,NV, Lockwood,NV, Spanish Springs,NV, Stagecoach,NV, Verdi,NV, Virginia City,NV, Washoe City,NV, Susanville, CA, Quincy, CA, and the surrounding areas.