Assessing Fire Damage Inspections – What Do Fire Marshals Look For?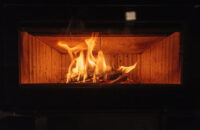 There is an ever-increasing risk of fire damage throughout the globe, and the need for fire damage restoration services is also rising equally. According to the Insurance Information Institute (III), a fire starts every 63 seconds in the US alone. 
The National Fire Protection Association (NFPA) seconded this study, suggesting that firefighters respond to an increasing number of residential and commercial fires every year. Maintaining fire safety and ensuring safety equipment in good working order is now more important than ever. 
You need to get regular fire safety inspections to stay up to code. Their primary considerations include checking fire safety equipment, such as:
Sprinkler systems

Smoke alarms

Fire door function and clearance

Other fire alarms and equipment. 
Everything should perform seamlessly such that it doesn't present any issues or create hurdles for people, should they attempt to thwart fires or escape burning buildings. Residential properties must also ensure cooking equipment and wiring safety. 
In this article, we will walk through the steps that fire marshals employ to ensure that a property is safe and how you can pass a life-saving fire safety inspection.
Fire Safety Inspection To Avoid Fire Damage
Fire inspectors usually follow a detailed checklist during fire safety inspections. Of course, these requirements vary by state, business type, residential unit type, and the number of people in a given area. Here, we will consider the inspection requirements for Reno.
Workplace Fire Damage Safety
The goal here is to ensure that employees and customers are safe, and that business remains as uninterrupted as possible. This includes having fire and smoke damage restoration companies interviewed and selected beforehand. 
Residential Fire Damage Safety
Here, fire marshals ensure that all construction codes are followed to limit the losses you have to face after or during a fire and prevent it from spreading to the structure(s) next door. The goal is to contain a fire such that it doesn't impact the entire building in one day. 
General Fire Damage Safety 
Following are some functionality-based considerations that fire marshals believe are key to ensuring safety. 
Maintaining a schedule for when doors must remain unlocked or locked. 

Types of safety systems that must be installed. 

How often you must get your structure professionally evaluated and maintained

How different materials should be stored and used

Labeling and maintenance of electrical systems

Labeling and maintenance of plumbing systems, including gas plumbing
The most important consideration is the number of fire extinguishers a property must have. Residential properties, for instance, must have at least one fire extinguisher present at all times. The NFPA suggests that extinguishers must be spaced at least 75 feet apart for commercial properties. 
Type of Equipment For Fire Damage Mitigation
NFPA 10 and the International Fire Corporation (IFC) suggest that a relevant class extinguisher must be present depending on the type of equipment and material present. These classes include:
Class A

, for trash, wood, and paper fires.

Class B

, for oil and gasoline fires.

Class C

, for energized electrical equipment and electrical fires. 

Class K

, for kitchen fires.
Other Considerations
Fire safety inspectors evaluate several areas:
How can fires start in the building? This involves safeguarding against fire ignition points. Electrical systems are one of the first considerations that marshals look at, particularly its insulation and the resistance present in the system. 

The safety systems that are in place against those threats. This involves ensuring that the fire gets doused immediately and mitigated its potential to spread. 

The systems that assist with fire escapes. Even the best fire systems may not be enough if people don't have a chance to escape a building. There should be at least two entry and exit points in the building, which appropriate directional exit lighting and signs should illuminate. Stairways and halls are one of the most important considerations marshals make here. 

How far off are emergency personnel? 911 or other emergency services should be on speed dial for key personnel in case of fires. The further away a property is from firehouses, the more vigilant the staff must be.  

Whether stopping fires is easy and not time-consuming, i.e., access to the building for emergency personnel. 

Any

water damage

that may lead to short circuits. 

Fire damage restoration protocols

that owners rely on. 
Preparing For The Safety Inspection
Fire damage restoration companies often assist commercial and residential buildings with fire safety inspections. Key steps include:
Making and collecting copies of any previous inspection report(s).

Collecting all proof of system maintenance and its working order 

Ensuring there are regular appointments with systems maintenance officer(s). 

Identifying and protecting special hazards such as chemicals and other flammable objects stored in the building. 

Clearing hallways and stairwells for better access. 

Allowing for easy entry and exit of the fire department and fire damage restoration crews. 

Ensuring the proper use of extension cords 

Assessing sprinkler function and head clearance. 

Posting required signage in the right place(s). 

Reviewing and ensuring all the necessary elements are well maintained at all times. 

Ensuring all electrical components are secured and plugged into a circuit breaker instead of directly connecting to the mainline. 
Reliable and Certified Restoration in Reno, NV
911 Restoration of Reno has IICRC-certified experts who are well-versed in all the inspection and safety requirements. Give us a call to help you mitigate the risk of fire damage or for fire damage restoration at any time!
911 Restoration of Reno is located at 4583 Longley Lane #4 Reno, NV 89502. Give us a call 24 hours a day at (775) 419-0116.
Serving the communities of Downtown Reno,NV, Fernley,NV, Midtown Reno,NV, Northeast Reno,NV, Northwest Reno,NV, Reno,NV, Riverwalk District, Sparks,NV, Sun Valley,NV, West Reno,NV, Fallon,NV, Cold Springs,NV, Lockwood,NV, Spanish Springs,NV, Virginia City,NV, Susanville, CA, McMarran, NV, and the surrounding areas.