Mold Removal in Downtown Reno, NV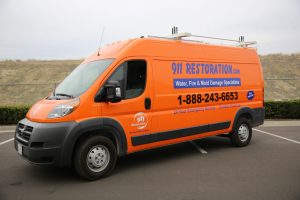 If you've got mold, you've got a problem that requires immediate attention. Fortunately for anyone in need of mold removal in Downtown Reno, you've also got the best possible solution right at your fingertips.
Certified Mold Remediation in Downtown Reno, NV
911 Restoration of Reno is an expert mold remediation contractor staffed with IICRC-certified mold decontamination specialists. All of our technicians have been highly trained in every aspect of mold cleanup. That includes mold inspection, mold removal, structural dehumidifying, and damage repairs. Whether you own a home or run a business in the Reno area, these professionals can handle any infestation and make mold contamination a distant memory.
911 Restoration of Reno is licensed, bonded, insured, and backed by the reputation and resources of a nationwide company. The mold remediation staff are recognized for their dedication to outstanding service as well as their compassion towards their neighbors. When you call 911 Restoration, you can be sure your dedicated mold cleanup crew will always put you first. They show up on time, fulfill the highest standards in service, communicate clearly, and take every step necessary to leave you with a home or business that is mold-free, risk-free, and as clean as the day you first moved in.
At 911 Restoration of Reno, we believe that every challenge is just a Fresh Start in disguise. Don't wait another minute. Reach out now and feel good in your space again.
Removing Toxic Black Mold in Downtown Reno, NV
Worried you might have black mold? You wouldn't be the first. Most property owners have heard of the dangers that come with toxic mold, though sometimes the information gets a bit murky.
Toxigenic mold such as black mold releases mycotoxins into the air. These mycotoxins can then be inhaled by humans and pets who occupy the space. As mycotoxins collect in your body, they create a state of toxicity that can lead to a variety of health challenges from allergies to heart conditions. 
Many property owners seek out a professional mold inspection and mold remediation because they've been experiencing unexplained symptoms such as headaches, dizziness, or asthma. Black mold could be the culprit, but the truth is most varieties of mold can have an effect on your health. Many non-toxigenic species are actually allergenic or pathogenic.
Do Not Handle Black Mold Yourself
This is why you should stay away from any black mold you find and seek professional mold remediation right away. A certified professional like those at 911 Restoration conducts a thorough mold inspection to uncover everything. They have third-party mold testing done at a laboratory, then they use that information to create a plan for safe mold removal. It is important that you don't attempt black mold cleanup yourself, as scrubbing at an infestation nearly guarantees you'll inhale the dangerous particles black mold releases under stress. Instead, allow the mold decontamination staff to get rid of the colony using safe, professional procedures.
The mold removal specialists at 911 Restoration of Reno recognize how much is at stake when it comes to mold in your property. It's not just about having a pristine home or business; it's about protecting human health. That's why you can always count on your dedicated mold cleanup crew to take their job seriously.
For compassionate, expert black mold remediation in Downtown Reno and beyond, reach out to 911 Restoration of Reno today.
Comprehensive Mold Decontamination In Downtown Reno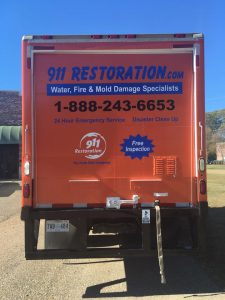 You already know that mold removal is best left to certified professionals when it comes to dangerous infestations. But what some property owners don't realize is that simply getting rid of the mold itself isn't even possible without a certified contractor.
Why?
Because genuinely effective mold decontamination is a multi-step process. When you call 911 Restoration, your dedicated mold specialists begin with a complete mold inspection. They have samples tested so they can decide how best to approach mold removal for your exact situation. Then, once they've gotten rid of the colony itself, they use professional tools to dehumidify the structure. This is a step most property owners cannot do for themselves, but it is absolutely essential for mold decontamination. If any dampness lingers within a structure, it's bound to rise to the surface again and create an inviting breeding ground for a new generation of mold.
Mold Remediation With A Fresh Start
Finally, the experts at 911 Restoration of Reno even repair any permanent damage left by the mold. It doesn't matter the surface, structure, or material. This crew makes your home or business feel brand new again. You don't have to live with the memory of mold or seek out a different contractor for repairs.
Mold contamination can be extensive and complicated. Let the mold cleanup experts at 911 Restoration think of everything so you can breathe easily. Recovering from mold is easier than you think.
911 Restoration of Reno is located at 14830 Kivett Lane, Reno, Nv 89521. Give us a call 24 hours a day at (775) 419-0116.
Servicing the cities of Downtown Reno, Fernley, Midtown Reno, Northeast Reno, Northwest Reno, Reno, Riverwalk District, Sparks, Sun Valley, West Reno, and the surrounding areas.