Mold Remediation in Reno, NV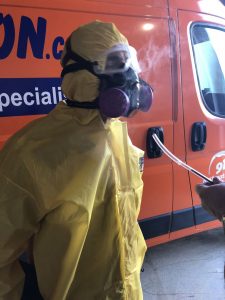 Whether you own a home or business, if there's mold on your property, you need immediate mold remediation in Reno. Some property owners are tempted to let a mold inspection slip to the bottom of their to-do list. Mold can sometimes feel like a harmless, slow-moving problem. The truth is that mold eats away at the structure of your property, causing long-term damage. And even the less buzzed-about varieties like white mold come with notable risks to your health. If you believe you have a mold infestation call 911 Restoration of Reno for prompt, comprehensive mold decontamination. This crew can handle anything you need, from conducting a certified mold inspection to repairing damages.
911 Restoration of Reno is a licensed, bonded, and insured mold restoration company. The crew is staffed exclusively with highly trained, IICRC certified mold remediation specialists. These experts know all the ins and outs of mold decontamination, from recognizing the tell-tale signs of a hidden infestation to dehumidifying the structure of your property.
Just as important, they work with compassion. Your dedicated mold cleanup crew understands how mold presents an interruption to your life and work. They recognize that an infestation can destroy the beautiful atmosphere you've worked so hard to create. They care about giving you a Fresh Start, and thanks to their extensive experience with mold removal in Reno and beyond, they know how to make it happen.
Residential And Commercial Mold Remediation In Reno
Between the potential property damages and health risks, a mold infestation can be a major source of stress for business owners and homeowners alike. Fortunately, you can reach out to 911 Restoration of Reno for the very best in mold removal, no matter what type of property you own. Our experts are trained to handle mold inspection and mold decontamination for everything from massive commercial properties to older homes. 
Mold remediation in Reno begins with a thorough mold inspection. Even if you can see mold in plain sight, your mold cleanup crew will still inspect the dark corners of your property to make sure the visible mold colony hasn't spread spores to other areas. Any infestation discovered during mold inspection is sampled for professional testing at a third-party laboratory. Once the species of your infestation has been determined, your mold remediation crew uses that information to establish an effective strategy for safe mold removal.
Full-Service Restoration Company in Reno, NV
At 911 Restoration of Reno, we offer a Fresh Start with our comprehensive selection of property damage restoration services, including but not limited to:
Whether you're a Nevada homeowner or business owner, 911 Restoration is your Fresh Start! We'll communicate with you throughout the entire process, help answer questions related to insurance, and restore your property to its pre-damaged condition. One of our IICRC-certified teams is dispatched within 45 minutes of your call! Contact us today, and one of our friendly representatives will assist you in finding the nearest location.

What To Expect With Mold Remediation in Reno
When mold removal is complete, the experts use professional tools for structural dehumidifying. This step ensures that there is no moisture still trapped within the structure where mold was found. Because mold spores spread so easily and can still linger after mold removal, structural drying is important to prevent repeat growth.
Sometimes an infestation causes irreparable damage, whether it's mold in your carpet or a crumbling ceiling. If the mold cleanup crew discovers that any surface or structure cannot be salvaged, they handle repairs themselves so you don't have to seek out a second contractor.
The ultimate goal of your mold decontamination professionals is to leave you with a property that feels better than new. They know how miserable your home or business feels when it's been invaded by mold. They work hard to reverse that feeling and remind you why you once felt this place was a refuge.
For comprehensive mold cleanup in Reno, there's only one clear choice. 911 Restoration. Call today.
Can A Homemade Remedy Get Rid Of Mold?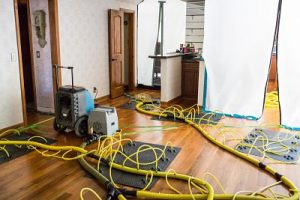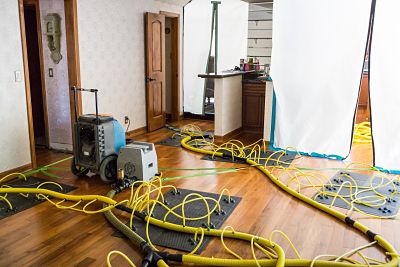 First, effective mold removal is rarely possible using household cleaners. More significantly, a bottle of bleach does not get to the root of the problem. Your mold infestation was caused by two ingredients: mold spores in the air and moisture in your home or business. You can't get rid of mold spores; they will always be there. That means genuinely effective mold remediation must include structural dehumidifying. If you don't remove dampness from deep within your walls, ceiling, and other structures, the mold will return and you will need mold decontamination again.
Consider Your Health When Dealing With Water Damage And Mold
Most important, however, is the threat to your health. Whether they're allergenic, pathogenic, or toxigenic, most molds release particles into the air that can cause anything when inhaled. If you attempt mold remediation in Reno by yourself, you put yourself in direct contact with the mold colony and the harmful particles it releases. Our IICRC-certified professionals are trained to handle dangerous mold and hazardous situations caused by property damage. Mold is unsightly, destructive, and dangerous. But with 911 Restoration of Reno, you can count on making a full recovery. Don't put mold remediation off another minute. Call 911 Restoration today for the service you deserve.
Certified Restoration Professionals in Reno
A certified mold decontamination company like 911 Restoration of Reno knows how to conduct mold cleanup in the safest way possible. They also do a complete mold inspection to uncover hidden colonies you might not be able to find on your own. For mold in your carpet, on your wall, or down your pipes, turn to an IICRC certified mold remediation expert who genuinely cares for your well-being. Call 911 Restoration of Reno and get the Fresh Start you deserve!
911 Restoration is located at 4583 Longley Lane #4 Reno, NV 89502. Give us a call 24 hours a day at (775) 419-0116.
Servicing the cities of Downtown Reno, Fernley, Midtown Reno, Northeast Reno, Northwest Reno, Reno, Riverwalk District, Sparks, Sun Valley, West Reno, Fallon, Cold Springs, and the surrounding areas.