Sewage Backup Cleanup in Reno
Receiving emergency sewage cleanup services are crucial to making a complete recovery after a backup, especially if you want to ensure that the odor is permanently removed.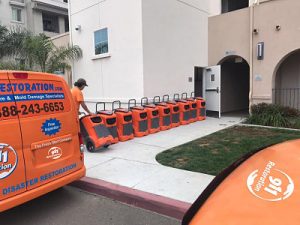 The team at 911 Restoration of Reno is capable of immediately restoring sewage backup water damage from your property, preventing further issues from arising, such as mold growth infestation and rot.
The Reno water damage experts are available 24/7/365 to provide same day sewage cleanup services, so you never have to wait for help during a black water emergency. In fact, our water extraction repair techs in Reno guarantee to get to your property within 45 minutes of receiving your emergency call.
We work with IICRC certified professionals who are trained to mitigate any cause of the sewage water damage, including a pipe burst, septic tank bursts, and flooded sewer systems.
The sewage cleanup experts use the latest water extracting and drying technology to get your property clean, sanitized and free of any lingering moisture that can lead to possible mold growth.
Call 911 Restoration of Reno when you need fast assistance after a sewage water backup, and our local technicians in Reno, Tahoe, Carson City and any surrounding cities will be dispatched to your residential or commercial property right away.
Sewage Water Can Lead To A Mold Infestation
As hazardous as a sewage backup can be, it can become even more dangerous if the wastewater is left to sit for as little as 24 hours. Mold can grow from the sewage water during that time, creating further damage and impacting the air quality.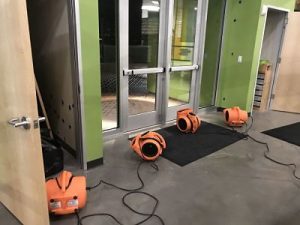 It is not unusual for mold to be a byproduct of a sewage overflow, especially in communities like Reno, Sparks, and Sun Valley where seasonal weather patterns can impact the sewer system running through the cities.
Fortunately, the repair techs are well-versed in both mold and sewage water damage restoration, so you can trust that every aspect of the sewage backup is mitigated correctly.
During the initial free visual inspection for property owners only, the experts will determine precisely what services need to be done and determine an estimate for the customer. This inspection will limit any surprises from popping up during the restoration process.
Our operation is one of the few companies that make it part of our routine to visually check for mold when we are called to cleanup sewage water damage. So, call the sewage backup cleanup specialists in Reno to receive help from a water cleanup company that cares and understands your needs.
Understanding Your Insurance Coverage For Sewage Backup Cleanup
On top of offering affordable prices on their sewage backup services, 911 Restoration of Reno works with all types of insurance companies to help keep your out-of-pocket expenses low.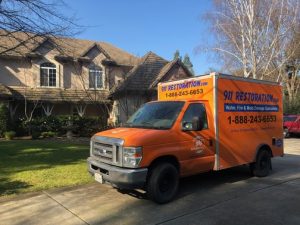 Once the sewage cleanup specialists in Reno have successfully figured out the restoration plan for your property, staff members will assist you with your insurance policy.
We understand how important it is to submit your claim as soon as possible after the sewage backup has occurred, because the sooner your insurance company knows about the disaster, the faster you will receive compensation.
The goal is to keep the restoration process as smooth as possible, so staff members will help file your insurance claim for you, including submitting documentation for any belongings damaged during the backup.
If for some reason your insurance provider does not cover the entire scope of the damage, you can rely on us to keep our prices competitive so you won't have to worry about the financial logistics. Call 911 Restoration of Reno as soon as a sewage backup occurs in your Reno, Tahoe, Carson City or surrounding neighborhood property, and our technicians will turn your disaster into a Fresh Start.