Sewage Backup Reno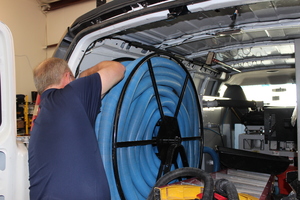 The sewage backup cleanup Reno team at 911 Restoration Reno is capable of effectively extracting black water from your home, averting extensive flood damage from the overflow.
We are available 24/7/365, and provide same day services, so you never have to wait for help during an emergency.
Our IICRC certified sewage backup cleanup Reno pros can help with all black water disaster restoration services in the area, including a pipe bursts and water overflows.
Our sewage backup cleanup Reno crews know homeowners are at risk of experiencing overflow problems due to broken pipes and antiquated sewage systems.
Our sewage backup cleanup Reno staff uses the latest water removing and drying technology to get your home clean, safe and moisture-free. We know that our agents can handle all types of sewage-related services, including:
Overall comprehensive damage repair
Raw sewage sanitization
Black water cleanup
Floodwater extraction
Leaky pipe repair
Toilet overflow remediation
Decontamination
Odor control services
Restoration of pipe bursts
Restoration of faulty fire plumbing system
Call our headquarters when you need fast assistance, and we will dispatch a unit to your home right away, enabling us to get to your property within 45 minutes. 
A Mold Infestation May Spring From A Sewage Backup Incident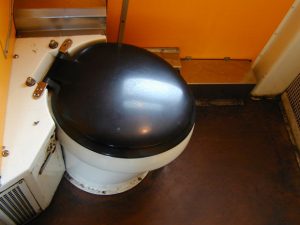 Our sewage backup cleanup Reno agents know that it is not unusual for mold to be a byproduct of sewage overflow, especially in areas with seasonal weather patterns that may wreck havoc on your pipes.
Fortunately, our sewage backup cleanup Reno specialists are well-versed in this type of remediation and we will do a thorough job at removing all traces of black water and mold.
Once our sewage backup cleanup Reno crew figures out exactly what needs to be done, we will implement comprehensive services.
Our sewage backup cleanup Reno operation is one of the few companies that make it part of our regular routine to visually check for mold when we are called to a sewage backup cleanup job.
With us on the job you can rest easy knowing that you are safe from the harmful effects of mold, so call our techs today!
Our Sewage Overflow Cleanup Pros Will Help You Figure Out Your Finances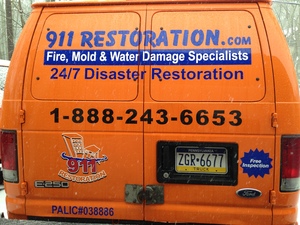 Once our sewage backup cleanup Reno specialists have begun successfully figuring out the restoration work that needs to be done on your home after the disaster, our pros can then focus on going over your insurance policy with you.
We know how important it is to submit your claim as soon as possible after the water emergency has occurred, because the sooner your insurance company knows, the faster you will get compensation.
Our sewage backup cleanup Reno unit is happy to work with all insurance companies, and we will file your insurance claim for you to make things easier. Even if for some reason your provider does not cover the entire scope of the damage, you can rely on us to always offer affordable prices on all of our services.
Call our sewage backup cleanup Reno workers at 911 Restoration of Reno today and we will turn your black water overflow into a fresh start.