Biohazard Cleanup, Water Damage, & Mold – When The Three Meet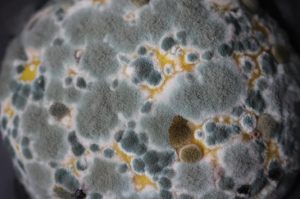 Biohazard cleanup, water damage, and mold are three equally problematic situations on their own and combined. In a situation where you have to deal with all three at once, there is no doubt that you will require professional damage restoration companies and the services that they offer.
Let's say you face a terrible hurricane that results in property damage and a tragic loss of life, or massive flooding leading to biohazard waste mixing with the floodwater. In each of these scenarios, you are dealing with toxic biohazard exposure, water damage, as well as a threat of mold infestation.
In such cases, it is wise to call for a professional damage restoration company so that their expert technicians can help you out. Let's take a look at these three damage situations more closely:
Biohazard Cleanup
Biohazard cleanup is required when there is a risk of exposure to bodily fluids such as blood and urine. Any secretions from the body can carry blood-borne pathogens that can contaminate the atmosphere as well as any living creature nearby. Therefore, professional technicians in hazmat suits take care of the situation by safely disposing of the body.
Bodily fluids such as blood and urine cannot be simply cleaned with soap and water. It is very important to use top-grade chemical cleaners to eradicate any pathogens or bacteria that may have formed in them. Besides this, professional damage restoration companies also carry out several tests post-cleanup to ensure safety. This is how you can guarantee the area to be safe for use again.
Water Damage
Water damage can result from a hurricane, flood, typhoon, storm, or accidental flooding due to a pipe burst. In any of the scenarios, you need damage restoration companies to perform their water damage restoration services. The team of technicians helps in extracting the water from your property with powerful suction hoses.
After water extraction, the goal is to reduce the moisture from all the surfaces of your property to make sure it does not add to the water damage that has already taken place. With years of expertise, water damage restoration experts carry out all important materials and belongings to safety while the rest are sent for drying or are discarded.
These experts also offer plumbing and electrical services, which help them restore your property from top to bottom no matter how much water damage has affected it. They can also provide services to help you fix a leaky roof or find a pipe burst to avoid any further issues.
Water damage restoration companies also offer waterproofing services. You can protect your basements, offices, inventories, or any other area through these services, especially if you live in a flood zone. Waterproofing your walls and entryways can help to protect you, your family, your business, or any of your assets and inventories.
Mold & Mildew
Mold and mildew can infect your property after water damage. Water damage can occur from a leaky pipe, excessive rain, or even a leaking roof. Sometimes mold can surface behind a sink, near a bathtub, or even inside your home insulation. This is why it is important to rely on a damage restoration company to carry out a full mold and mildew inspection to protect your property.
Mold can be hazardous for your health as it can pollute your living environment. Not only does it cause breathing problems, but it can spoil inventory or any stored products that you may have around the house. If your property goes through any form of water damage, it is important to immediately have your property checked for mold and mildew infestation.
It is not wise to deal with mold growth yourself, because it can be harmful to your health. Always rely on a professional for their advice and professional products that keep mold and mildew at bay.
Who Can Help?
911 Restoration of Reno is a top-tier damage restoration company that can provide all kinds of restoration services. Their team of experts can especially help you deal with biohazard cleanup, water damage, and mold. Other than this, they are also equipped to deal with fire and smoke damage as well as property disinfection and sanitation.
With quality services, great reviews, and an irreplaceable work ethic, 911 Restoration is a great choice for both commercial and residential properties. Whether you are dealing with all three damages or just one, do not hesitate to call for help.
With a 45-minute response time, 911 Restoration is available 24/7, 365 days a year to help people battle all kinds of damage restoration issues, especially water damage, mold damage, and biohazard cleanup situations.
What sets them apart from the competition is their years of experience, tactful approach towards client, as well as command over the latest equipment to deal with property damage issues. 911 Restoration is always there for the rescue, whether it's a natural disaster or a small pipe burst.
911 Restoration of Reno is located at 4583 Longley Lane #4 Reno, NV 89502. Give us a call 24 hours a day at (775) 419-0116.
Serving the communities of Downtown Reno,NV, Fernley,NV, Midtown Reno,NV, Northeast Reno,NV, Northwest Reno,NV, Reno,NV, Riverwalk District, Sparks,NV, Sun Valley,NV, West Reno,NV, Fallon,NV, Cold Springs,NV, Lockwood,NV, Spanish Springs,NV, Virginia City,NV, Susanville, CA, McMarran, NV, and the surrounding areas.