How to Clean Your Attic to Avoid Mold?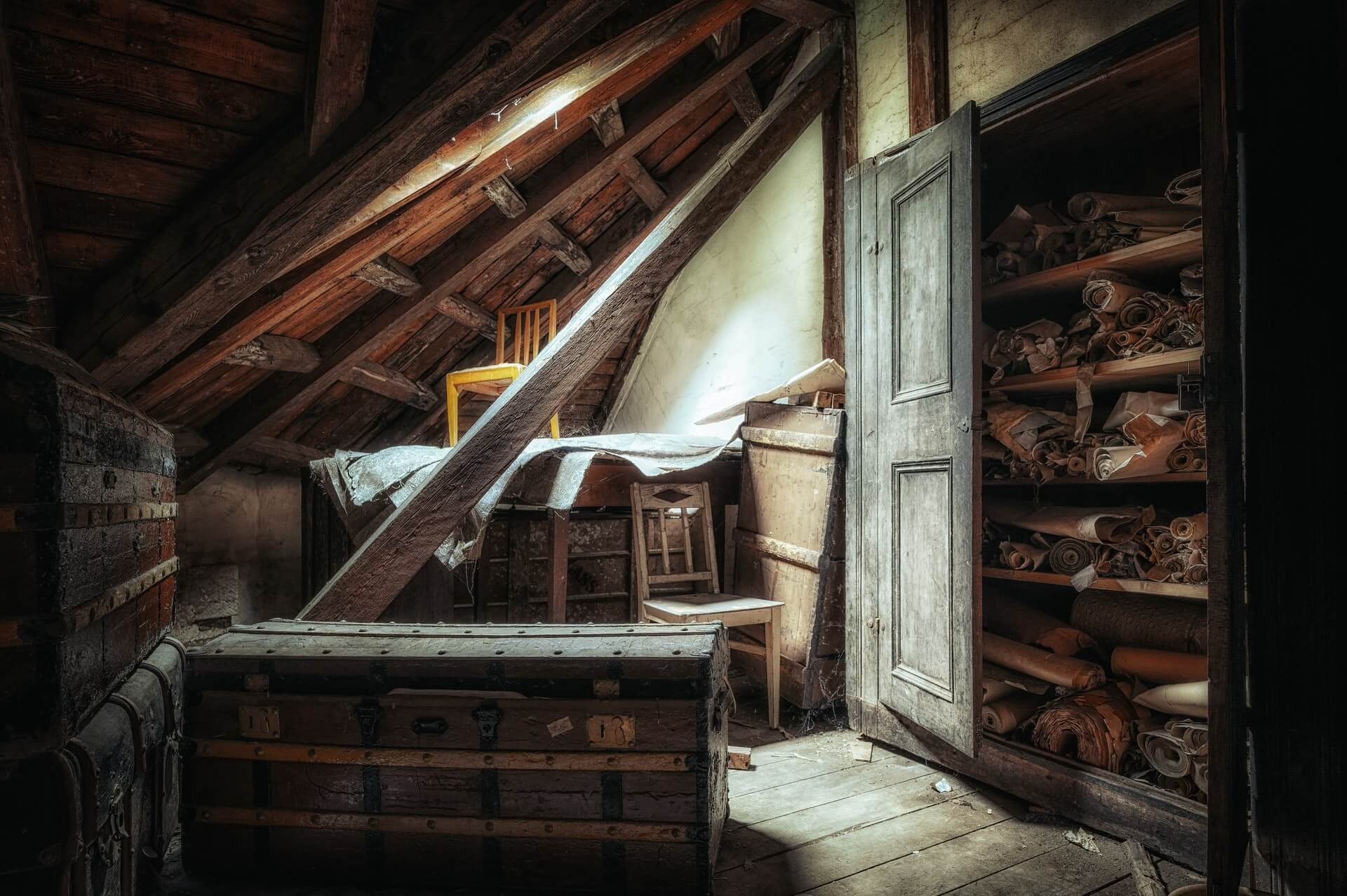 Attics are one of the significant breeding grounds for mold. There's humidity, heat, moisture from roof leaks, and a lack of regular cleanup. Let's face it, most of us don't particularly remember or prioritize attic cleaning after a few months- if not a year. And that is how attics become the ideal spaces for mold growth.
You might be surprised to know the actual side effects of mold. Mold development isn't only an unpleasant sight for your interior. It's also hazardous for your health and can even damage your roofing and structure.
Therefore, you must clean your attic every once in a while and keep it dry and ventilated to prevent mold growth. And if you see mold spreading across your attic, here's how you can proceed with its cleanup and prevention.
Signs of Mold In Your Attic
Some of the easiest ways you can check for potential mold infestation in your attic include:
Stifling air in the attic that indicated lack of airflow
A musty and unpleasant odor in the attic
Roof or plumbing leaks create water puddles on the floor
Water stains on the ceiling
Formation of frost under your roof during winters
Mold Removal Tips
As we mentioned previously, mold can turn into a nightmare by penetrating your ductwork and HVAC systems. And breathing mold-infested air can damage your lungs and cause allergies. And it's deadlier for cancer patients. Below we'll mention quick fixes for safe and prompt mold removal.
Wear Protective Gear
Protective gears are crucial elements before delving into mold remediation. It prevents the dusting mold from settling in your clothes and causing your allergies. After wearing the suit, you must place plastic sheets over the attic floor and power on the negative air machine for air filtering.
Get the Cleaning Equipment
Now, you must begin to clean the mold. You can use a dry ice blaster to remove the mold from wooden surfaces and then vacuum the residues away from the sheet. Or, you can notch up the sanitization by buying antifungal chemical-based solutions. These formulas contain bleach, so don't forget to follow the instructions mentioned on the product before using it.
Replace Damages And Dehumidify
Stubborn and older mold can damage wood and weaken the structures. Therefore, after you're through with the mold removal, you must inspect the damages. Of course, hiring mold experts can simplify your work because they can identify the infested structures.
They also offer in-depth advice about the woodwork and if you need advanced roofing services to replace or repair the structures or not.
Seek Professional and Certified Assistance
While DIY mold removal projects might sound wallet-friendly, they can be dangerous if you don't take adequate precautions. Therefore, hiring professionals with extensive experience in mold remediation is always more rewarding. They offer better equipment, can help you with your insurance claims, and offer you effective ways to prevent mold growth in the future.
Can Mold Come Back?
Using the strongest antifungal solutions to clean the mold doesn't mean letting your guard down. Mold can, without a doubt, come back if you leave your attic unattended. Mold grows wherever it finds food. And the growth encouragers are high humidity and moisture.
If you don't maintain the ventilation around the attic area or ignore the plumbing repairs, you can expect mold to settle within the interior and damage the structures again.
Preventing Mold in Attic Areas
The best way to prevent mold infestation is by conducting inspections of your attic at least four to five times a year. Looking around the space can help you evaluate potential factors that promote mold. Eliminating such elements can eliminate the risk of possible mold contamination. Some of the things you must consider include are:
Maintaining Ventilation
Most property owners often don't think about keeping their attics ventilated. What's the point when you don't live there and visit it a handful of times during the year? That's fair enough logic, except it can cost you finances and effort when you suddenly see mold growth along with the wood and walls.
Hence, you need to check that the airflow across the attic is ideal and there's no stuffiness in the air. You can even consult mold remediators on the best way to improve ventilation in your attic areas.
Keeping Moisture Away
Moisture results from several things, including condensation, roof leaks, and humidity. And if you plan to keep the mold away from your attic, you must keep the space dry at all times.
That includes checking for roof leaks, broken shingles, and plumbing repairs. Preventing the water from seeping through the ceiling and walls can work wonders to drive away moisture from your attic area. You can also use dehumidifiers to suck humidity away from the interior.
911 Restoration of Reno
Professional mold remediation, water and disaster damage restoration, sewage cleanup, and sanitization services are one click away.
Our professionals at 911 Restoration of Reno are IICRC-certified and offer thorough mold inspection, sampling, testing, and removal to all property owners of Reno. We also provide structural drying and dehumidifying to clean mold thoroughly.
Our techs are available 24/7 and will get back to you within 45 minutes of your message. Click on our website for further information, or call (775) 419-0166 to schedule your appointment today!
911 Restoration of Reno is located at 4583 Longley Lane #4 Reno, NV 89502. Give us a call 24 hours a day at (775) 419-0116.
Serving the communities of Downtown Reno,NV, Fernley,NV, Midtown Reno,NV, Northeast Reno,NV, Northwest Reno,NV, Reno,NV, Riverwalk District, Sparks,NV, Sun Valley,NV, West Reno,NV, Fallon,NV, Cold Springs,NV, Lockwood,NV, Spanish Springs,NV, Virginia City,NV, Susanville, CA, McMarran, NV, and the surrounding areas.