Fire Damage Restoration in Sun Valley, NV
The destruction of property created by a fire can be extensive. There is ash, soot, and smoke, not to mention the flood damage created by the fire department. Fortunately, there is no need to sift through the damage on your own. 911 Restoration of Reno specializes in conducting both water and fire damage restoration in Sun Valley. We aim to be your one-stop-shop for all your fire cleanup needs. Our technicians will provide thorough ash and smoke removal while making sure to repair any water damage. Give us a call at 775-419-0116 and see how we can provide you with a free visual inspection.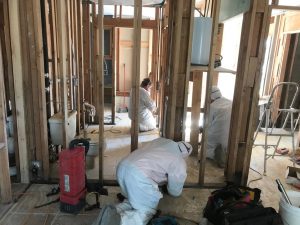 We will get the restoration process started by giving the property owner a free fire damage assessments. By surveying the extent of the fire damage, we can provide you with an accurate estimate. Just give us a call at 775-419-0116 and we will answer your phone call no matter the time of day.
You can trust 911 Restoration of Reno to perform meticulous fire restoration services. We will take care to protect your personal belongings by using safe and thorough cleaning techniques.
Our technicians have an unmatched ability to reconstruct a home or business after a fire. 911 Restoration employs highly qualified technicians who have earned their IICRC certification from the Institute of Inspection, Cleaning, and Restoration.
Keeping you feeling safe and secure is our top priority. Our entire restoration company is licensed, bonded, and insured. This insurance status guarantees that you are at no risk when you hire us for fire cleanup in Sun Valley.
Call 911 Restoration of Reno at 775-419-0116 when you need emergency fire damage restoration. You will have peace of mind knowing that our highly-trained technicians will take care of everything.
Flood Cleanup is an Common Part of Fire Damage Restoration
Firefighters need to spray hundreds of gallons of water inside your property to smother a fire sufficiently. The fire hoses can cause significant flooding, sometimes creating more damage than the fire.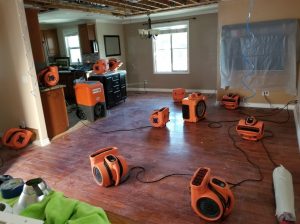 It is crucial to hire a restoration company that understands how to administer water and fire cleanup. Conducting both these services together is the only way to repair the property damages entirely.
You can count on 911 Restoration of Reno to address every aspect of the fire and water damage. By immediately extracting floodwater and initiating drying services, we will prevent mold and permanent structural issues.
Soot and ash can get into every crevasse of your property, leaving a thin veil over everything. The faster we remove these particles and clean up smoke stains, the better the chances are of eliminating the stale fire smell.
With the aid of our technicians, you can be sure that all of the ash will be sufficiently removed, not only from the surfaces, but from furniture, carpets, dishes, and all your other personal items.
Our technicians will use the gentle sodablasting technique to safely conduct the fire damage restoration while keeping your belongings intact. You can trust us to handle all your possessions with care.
911 Restoration of Reno pays attention to the small details that make the difference between a good job and a great job. So, call the team at 775-419-0116 that cares and understands what you need from a restoration company today!
We Offer Free Insurance Consultations for Your Fire Damage
If you need to rely on your insurance company for financial assistance, 911 Restoration of Reno wants to make the coverage process as easy on you as possible.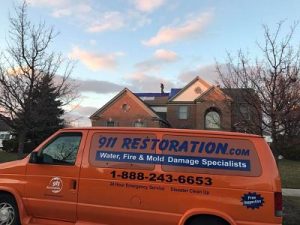 Understandably, it can be challenging to understand your insurance policy. We offer free insurance consultations to help you fully realize the coverage you're entitled to receive.
Not only will our staff directly bill your insurance company, but we will file your claim for you. Our technicians will also help you create an itemized list of your losses to submit along with your insurance claim.
We want to ensure that your insurance provider has all the necessary information it needs to provide you with financial aid for your fire damage restoration.
911 Restoration of Reno makes customer services its top priority. The whole team is involved in making you feel comfortable about the fire cleanup process.
You won't have to worry about a thing when you hire our technicians. We are ready to help do whatever it takes to reassure you that a full recovery is possible after a fire. So, if you have felt the impact of fire and smoke damage in Sun Valley, call 911 Restoration of Reno today! We will make sure you receive the Fresh Start you deserve!
911 Restoration of Reno is located at 14830 Kivett Lane, Reno, NV 89521. Give us a call 24 hours a day at (775) 419-0116.
Servicing the cities of Downtown Reno, Fernley, Midtown Reno, Northeast Reno, Northwest Reno, Reno, Riverwalk District, Sparks, Sun Valley, West Reno, and the surrounding areas.